Women Outraged Over Spain's Abortion Proposal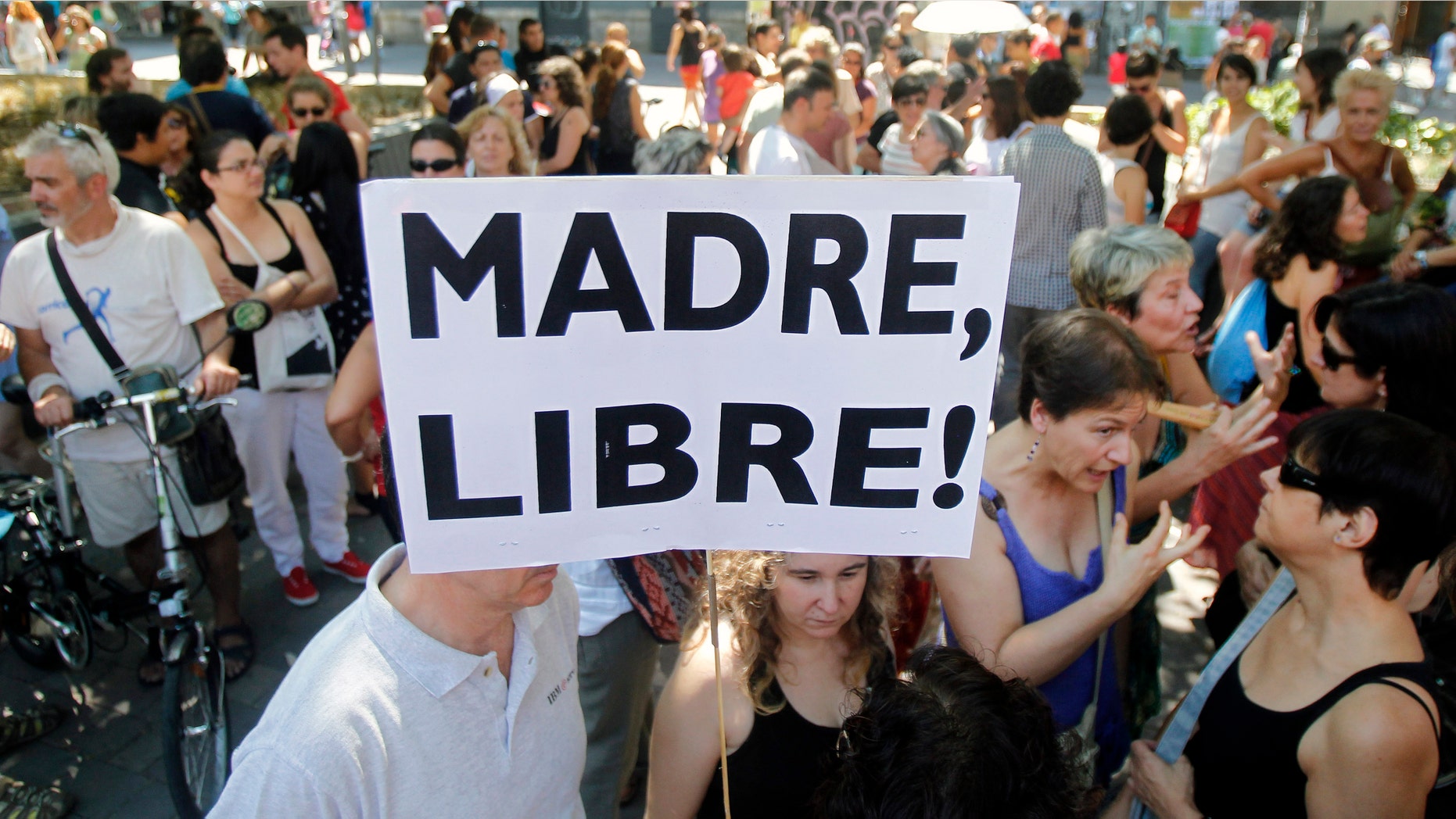 Protests broke out in Spain in reaction to the conservative government's proposal to roll back women's abortion rights, including in cases where the fetus is deformed.
The protesters in Madrid included one young woman who wrote the slogan "Judges and priests away from my body" on her belly.
Justice Minister Alberto Ruiz Gallardón has said he will ask Parliament to change the existing law, including implementing a requirement for parental permission in cases where 16- and 17-year-olds want to end pregnancies.
Gallardón said the changes also make it harder for women to abort fetuses with physical deformities.
"The malformation of a fetus can no longer be a case for abortion," Gallardón said in a recent interview published by the La Razón newspaper.
In 2010, Spain's Socialist government changed the law to allow abortions without restrictions in the first 14 weeks of pregnancy, and for 16- and 17-year-olds without parental permission.
Gallardón's right-leaning Popular Party won a landslide victory in November and has promised to carry out its campaign pledge to tighten abortion laws.
A poll by Metroscopia commissioned and published by El País newspaper on Sunday said that Gallardón's proposal was unpopular, even among conservative voters.
It said 65 percent of Popular Party voters and 64 percent of practicing Roman Catholics disagreed with the proposal to make aborting fetuses with malformations illegal.
A total of 81 percent of those polled disagreed with Gallardón's proposal, the poll said.
The poll surveyed 1,000 adults above 18 years of age and had a margin of error of 3.2 percentage points.
Based on reporting by the Associated Press.
Follow us on twitter.com/foxnewslatino
Like us at facebook.com/foxnewslatino