Toddler declared brain dead moves hospitals, attorney says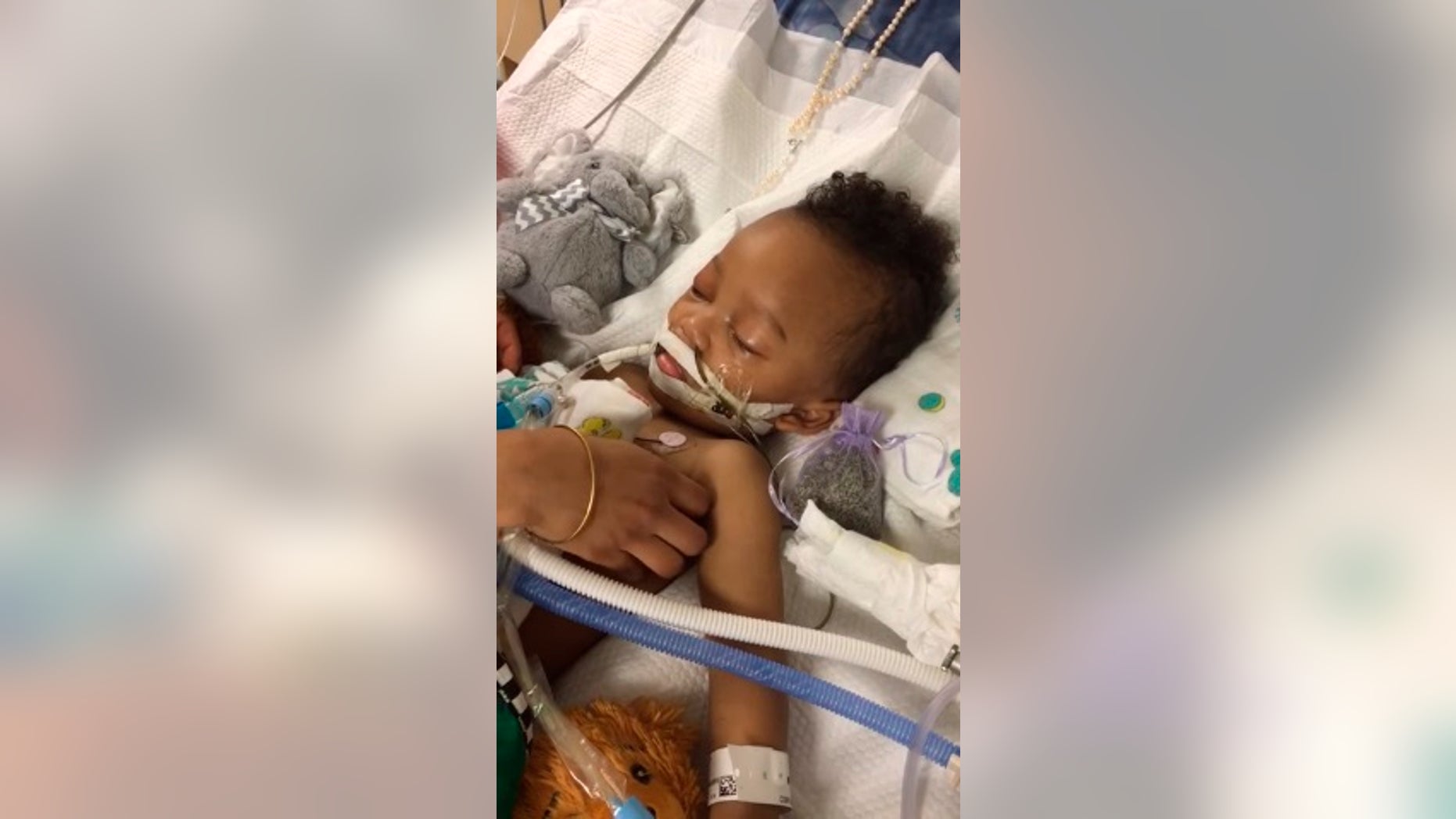 A California toddler whose family waged a court battle to keep him on life support after he was declared brain dead has been transferred to another hospital.
According to a post on the family's GoFundMe page, 2-year-old Israel Stinson was transferred to an undisclosed location in another country over the weekend.
"Israel Stinson was transferred out of Kaiser Permanente yesterday!!!" Jonee Fonseca, the boy's mother, posted on the page. "He has been taken to another facility and is already receiving care!!!"
"Due to the sensitivity of Israel's case, we are not yet ready to disclose where he is, but we can say this... in order for Israel to receive his badly needed care, he had to be transferred out of the United States," Fonseca wrote.
The family's attorney Kevin Snider, of the Pacific Justice Institute, confirmed Monday that the boy was admitted to another facility, but he declined to release the name of the hospital.

Fonseca had been looking to move Israel out of Kaiser Permanente Medical Center in Roseville, where doctors said he was brain dead after suffering an asthma attack in April and his condition wouldn't improve.

Fonseca said he has moved his body in response to her touch and voice.
"After weeks and weeks of seraching, no hospital facility in the United States would accept our son. And because of you all and your generous donations, Israel was able to beat the odds and is now being cared for as a live human being," Fonseca posted.
"You see, Israel's medical chart at Kaiser said he was deceased. But Israel is alive! After examining Israel, a neurologist and pediatric specialist at the new hospital have concluded that our son is not brain dead," she wrote. "He is right now receiving nutrients (besides Dextrose) and a treatment protocol for the first time in 6 weeks."
A federal appeals court Friday granted Fonseca's request to keep Israel on life support.
The Associated Press contributed to this report.