Tips for diet-smart drinking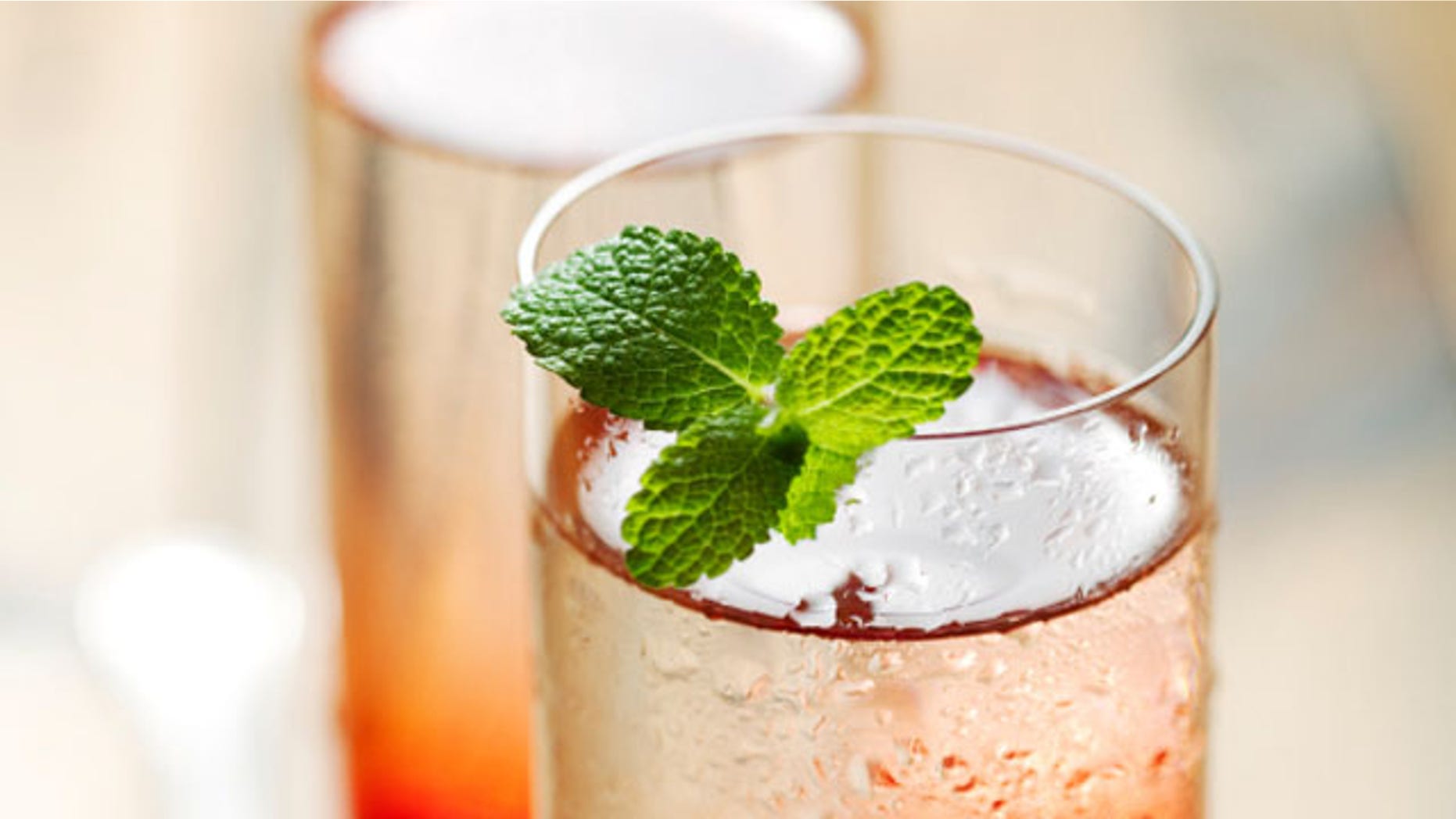 Watching your weight doesn't mean you have to abstain from alcohol. Wine and spirits such as gin, vodka and tequila have less than 100 calories per serving – hardly a diet killer. It's sugary, creamy cocktails that send calories through the roof – upwards of 500 calories or more! Here are some ways to celebrate over drinks that won't pack on pounds:
Lighten your usual drink
For drinks made with vodka, tequila or other spirits, go with a zero-calorie mixer like club soda and a splash of juice instead tonic water containing 80 calorie per cup. Look at it this way: For about the same calories, you could enjoy two rum and Diet Cokes or have one Cosmopolitan.
Sip a spritzer
An average glass of wine has about 90 calories.  Do like the Europeans and make yours a wine spritzer (half wine, half club soda) and your drink drops to less than 50 calories.
Nix sugary mixed drinks
Two sugar-laden mixed drinks like a margarita can pile on a whopping 800 calories or more! For a skinnier festive drink try tequila with a splash of juice and a wedge of lime, or have the bar make your cocktail with a calorie-reduced sprit such as Voli Light vodka that comes is a variety of exotic flavors.
Toast the holidays with my super-light and refreshing mango coconut cocktail!
Sip stronger
Sweet drinks are veritable calorie bombs and they can go down awfully easy.  Instead, order one stronger drink you'll linger over such as a martini that's mostly straight liquor, and served icy cold with a splash of vermouth a 2.5-ounce glass it's only 160 calories
Pace yourself
If you usually have a few cocktails at a party a great way to save calories (and keep your hands busy) is to alternate each with an icy glass of water or zero calories seltzer.
Have a happy, healthy holiday!
For more tips on healthy eating, drinking and losing weight, and for delicious high fiber meal plans and recipes, check out my latest book, The Miracle Carb Diet: Make Calories and Fat Disappear – with Fiber!
Tanya Zuckerbrot MS, RD, is a registered dietitian in New York City and the author of two bestselling diet books:  The Miracle Carb Diet: Make Calories and Fat Disappear – with fiber and The F-Factor Diet. Subscribe to Tanya's free weekly newsletter and follow her on Facebook, Twitter and LinkedIn, and subscribe to her free weekly newsletter.