Texas reports first case of Zika likely from local mosquitoes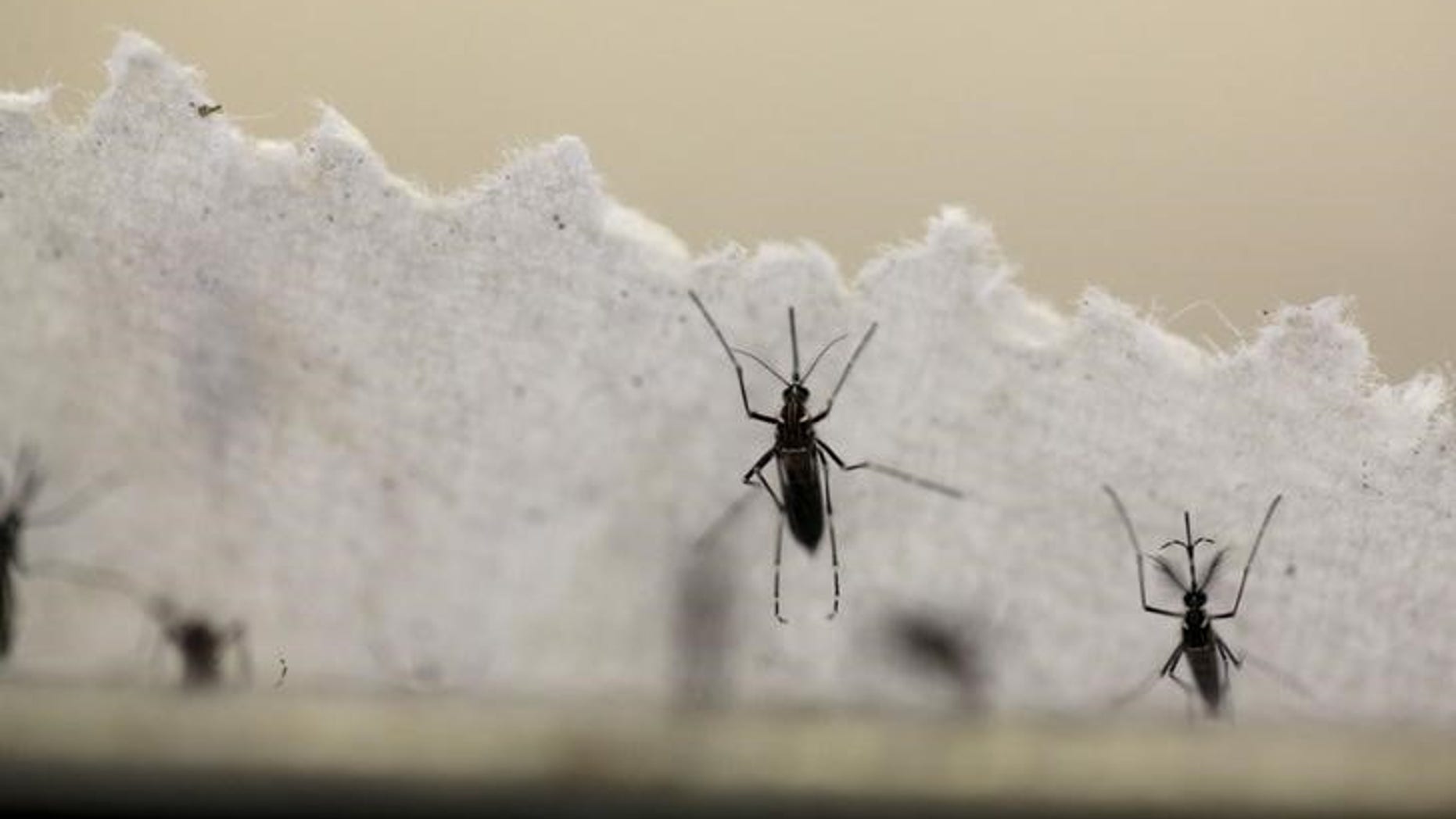 Texas officials announced Monday that a woman who tested positive for the Zika virus is likely the first case transmitted by a mosquito in the state.
The woman lives in the Rio Grande Valley's Cameron County on the far southeastern tip of Texas on the Gulf Coast and Mexican border, according to Texas Department of State Health Services (DSHS) and the Cameron County Department of Health and Human Services.
The patient said she has not been in Mexico or anywhere else with ongoing Zika virus transmissions.
State officials and the Centers for Disease Control and Prevention (CDC) are working to determine exactly how and where the transmission occurred. Officials said they are continuing surveillance for the disease but at the moment they don't believe anyone else in the area was affected through local transmission.
Laboratory tests found the virus in the patient's urine but not in her blood, meaning a mosquito can no longer bite her and spread the disease further.
"We knew it was only a matter of time before we saw a Zika case spread by a mosquito in Texas," Dr. John Hellerstedt, DSHS commissioner, said in a news release. "We still don't believe the virus will become widespread in Texas, but there could be more cases, so people need to protect themselves from mosquito bites, especially in parts of the state that stay relatively warm in the fall and winter."
Cameron County and City of Brownsville Health officials have been trapping and testing mosquitos in the area, as well as conducting an environmental assessment of the patient's home. They've also sprayed for mosquitos and will take other steps to reduce the area's mosquito population.
County health workers will go door to door starting Monday evening to educate the public about Zika, to help get rid of breeding habitats, and to conduct voluntary tests to determine if there are more infections.
The DSHS said there are multiple towns on the Mexican side of the border where mosquitos are spreading Zika. They urge pregnant women to avoid travel in Mexico and avoid sexual contact with partners who have traveled there. The most common symptoms for Zika are fever, itchy rash, join pain and eye redness.
Although the case is in Cameron County, the DSHS is recommending that pregnant women in Cameron, Hidalgo, Starr, Webb, Willacy and Zapata Counties also get tested for Zika; whether or not they've traveled to an area prone to transmissions. They also suggest statewide testing for anyone with three or more symptoms.
Until last week, there had been 257 confirmed Zika cases in Texas. All cases were associated with travel, including two infants whose mothers traveled during their pregnancy and who had sexual contact with infected travelers.