Terminally ill 5-year-old has 'dream wedding' with best friend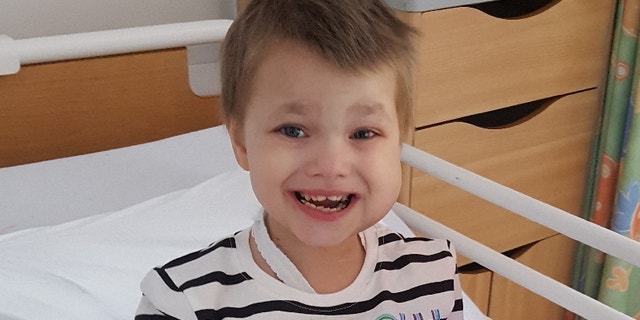 NEWYou can now listen to Fox News articles!
A terminally ill 5-year-old fulfilled her dreams of marrying her best friend in a special princess and hero-themed ceremony held in Scotland. Eileidh Paterson, who was diagnosed with neuroblastoma, held hands with Harrison Grier, 6, and exchanged special necklaces with him in front of friends and family, Metro.co.uk reported.
"Harrison had never been to a wedding before, so this was all new to him," Billy Grier, Harrison's father, told Metro.co.uk. "But it was a beautiful ceremony and he enjoyed every minute. He was quite excited to do it. Ever since he met Eileidh, they have been inseparable."
TODDLER ON LIFE SUPPORT AFTER CONTRACTING E. COLI INFECTION
Eileidh was walked down the aisle by her brother and a special fairy tale about her life that was written by her mother was read aloud, Metro.co.uk reported. Eileidh's sister, Cerys, read a poem she wrote for her before the ceremony ended and gave way to dancing.
"The spectacle of it really perked her up, she was in her absolute element getting to play with other kids and have fun," Gail Paterson, Eileidh's mom, told Metro.co.uk. "These are going to be lasting memories."
MOMENT MICKEY MOUSE SIGNS TO DEAF TODDLER DURING DISNEY DINNER
While marrying Harrison was at the top of Eileidh's bucket list, she's also completed swimming with mermaids and has her sights set on swimming with dolphins, playing at a beach, going to a water park, seeing real snow, getting a bedroom makeover and going on a plane.
Paterson has been updating followers on Eileidh's health and latest adventures through the family's GoFundMe page and the Eileidh's Journey Facebook page.