Studies Conclude Which Autism Treatment Is Beneficial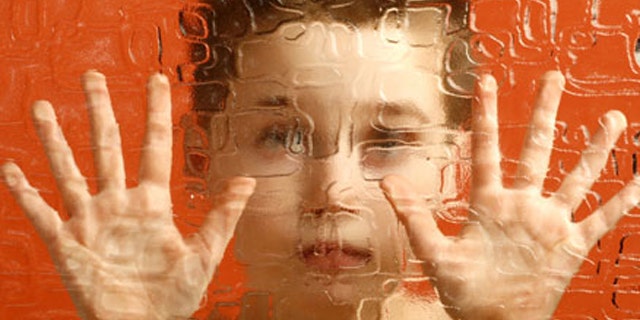 NEWYou can now listen to Fox News articles!
Three new studies published Monday conclude that many widely used behavioral and medication treatments for autism have some benefit, one popular alternative therapy does not help at all, and there is not yet enough evidence to discern the best overall treatment.
Parents of children with autism-spectrum disorder often try myriad treatments, from drugs to therapy to nutritional supplements. The studies, funded by the federal Agency for Healthcare Research and Quality, were part of the effort to examine the comparative effectiveness of treatments in 14 priority disease areas, including autism-spectrum disorders.
Autism and related disorders, conditions marked by social and communication deficits and often other developmental delays, have become more common over the years and now affect one in 110 US children, according to estimates from the U.S. Centers for Disease Control and Prevention.
The most conclusive evidence in Monday's reviews, being published in the journal Pediatrics, showed that secretin, a gastrointestinal hormone that is used to treat ulcers, yielded no benefit for children with these disorders. It is unclear how many doctors and families advocate its use, but a 1998 case report of three children stirred excitement by suggesting the children showed social, cognitive and communication improvement after receiving two infusions of secretin.
In the past 10 years, however, a number of high-quality studies showed there was no effect of secretin on autism symptoms, a conclusion borne out by researchers from Vanderbilt University who reviewed these studies in aggregate.
"There's good evidence that it's not working," said Zachary Warren, a study author and director of Vanderbilt's Treatment and Research Institute for Autism Spectrum Disorders.
Their findings were more positive when it came to two other types of popular treatments: intensive behavioral intervention and medication. Early intensive behavioral treatments can involve multiple hours of practicing skills with a therapist each week for years. Experts have long advocated their use for improving cognitive and social symptoms, but research to assess their value has been difficult to conduct.
Monday's report included 34 studies of these treatments, 23 of which the reviewers rated as poor quality. Still, there was enough evidence to suggest that these therapies improved IQ, language skills and day-to-day skills in some children with autism-spectrum disorders, the researchers said. Overall, however, more and better quality research was needed, Warren said.
Antipsychotic medications, meanwhile, showed some benefit in treating what are known as "challenging behaviors," such as aggression and disruptive or repetitive behaviors, but not the core symptoms of autism such as lack of social interaction. Again, the researchers pointed to an overall lack of high-quality research.
Click here to read more about this story from The Wall Street Journal.