'String of miracles': Mom hears son's heart beat in man whose life he saved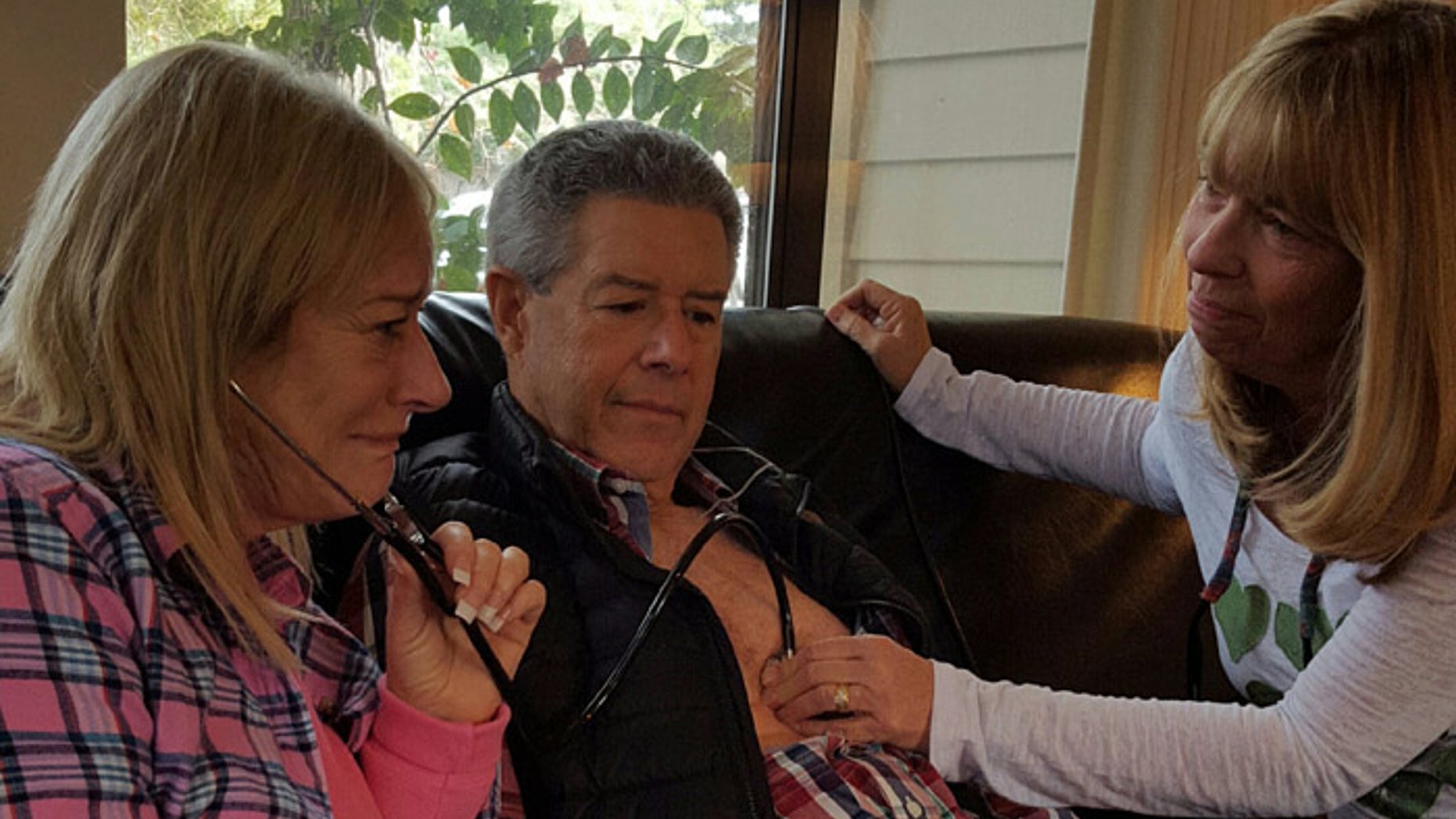 When Linda Meyer's 19-year old son Taylor died from a tragic accident at the end of 2014, she looked beyond her grief and saw a way to honor him and ensure that others lived.
Last month, after a series of extraordinary events, the mother of three was able to hear her son's heart beat again. Now, both she and the man who received Taylor's heart are working to boost organ donation awareness through their story.
"Taylor was not an organ donor, and for me, it never really came up," Meyer, of Santa Cruz, Calif., said. "But I didn't want his heart to die. I know that sounds selfish of me, but Taylor was such a giving person, he would give his heart to someone if he could."
"I felt the ripple effect of someone who's gone, but who is still there."
It was Dec. 30, 2014 when an accidental gunshot left Taylor Meyer mortally wounded. After three agonizing days, doctors declared him brain dead, and Linda Meyer made the painful decision to take her son off life support.
Surgeons from University fo California San Francisco harvested his lungs, pancreas, kidneys, liver and heart. The California Transplant Donor Network liaison told Meyer she would likely never meet the recipients of her son's organs, but she held out hope.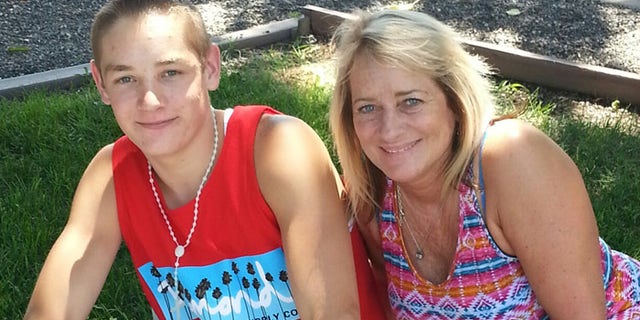 Days later, her sister told her about an article in The Press Democrat in Santa Rosa, a town about three hours north of Santa Cruz.
"New Year, New Heart for Santa Rosa Man," read the headline of a Jan. 6, 2015 story accompanied by a picture of Jim Keegan giving a thumb's up and smiling 18 hours after heart transplant surgery. The article described how Keegan had received the heart of a 19-year-old Northern California man who had tragically died days earlier.
For Keegan, 67, time had nearly run out. His heartbeat was being supported by a temporary implant, and he was nearing the end of a 30-day window during which he had "priority status" for a transplant.
"I only had nine hours left on that A-1 status," he said, explaining that the very next day, he was slated to go to a lower-priority status on the organ recipient list.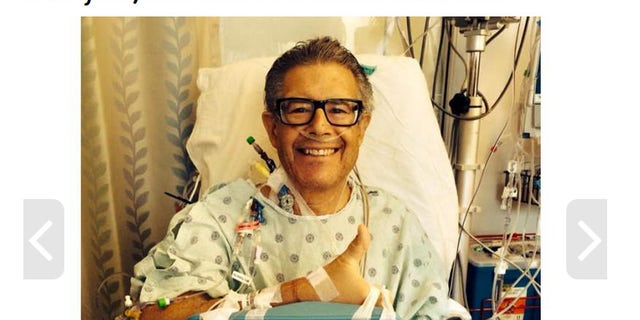 Over the holidays, he'd been told to keep his distance from his wife Diane and their large family - four grown children and 10 grandchildren, out of fear of contracting a potentially fatal illness.
Even as the Keegans prayed for a new heart for their patriarch, they had known one becoming available could only mean another family would have suffered a tragic loss. Still, when a suitable heart was found, the Keegan's could only celebrate.
"Diane went into hysterics and started to hyperventilate," Keegan recalled. "It didn't really sink into me until after we got to the hospital."
Meanwhile, Linda Meyer, certain that it was her son's heart beating inside Jim Keegan, was anxious to meet him. But she also knew that transplant protocols meant it could only happen if Jim Keegan agreed.
The two families shared connections long before Taylor Meyer'sheart brought new life to Jim Keegan. Years earlier, Meyer's uncle had worked with Keegan at a bank in Santa Rosa, and Meyer's cousin had been a close friend of Keegan's son. Meyer also knew Keegan headed a prominent commercial real estate firm and was an active community leader.
But Meyer did not know how Keegan felt about acknowledging the gift her son had given him until last October, when word arrived in a typewritten letter he had sent via transplant network officials. Keegan confirmed he had Taylor's heart, expressed condolences for Meyer's loss and gratitude for her selfless act.
"If you're open to it, I would love to meet you, and thank you in person," he wrote.
Meyer was speechless.
"I'd written him a hundred times in my head, because I wanted Jim to have a sense of who Taylor was," she said. "I wanted him to have a sense of my son."
Keegan was nervous, and felt the guilt of a survivor who lived because someone else did not.
"It was hard to deal with, the idea of meeting the family who lost a son, and I'm alive and he's not," he recalled.
They finally met, each with relatives in tow, at the Keegan's home in Santa Rosa, shortly after the one-year anniversary of Taylor's death and Keegan's transplant.
When they hugged, Meyer could feel the heart beating inside Keegan. Then, through her tears, she listened through a stethoscope provided by Diane Keegan.
"I felt the ripple effect of someone who's gone, but who is still there," Meyer recalled. "After a long year, I finally felt some peace."
Meyer had brought along a photo album to augment stories about Taylor, first as an inquisitive child and later as a bright young man who adored his siblings and liked helping people.
"Taylor was an amazing young man," she told me. "He had the biggest heart in the world, always kind and considerate, a wonderful brother to his siblings. He lived a lot in his 19 years."
Keegan, in turn, told her about his love of fishing and hiking, and about his plans for the future, now that he knew he could make plans.
"I have a teenager's heart," said Keegan, adding that he feels better than he had in years. "It's a string of miracles to be where I am today."
Meyer never heard from any of the other people who received Taylor's organs, and doesn't expect to. But she said meeting Keegan was a profound comfort, and he echoed those words as well.
According to the Organ Procurement and Transplantation Network, more than 132,000 men, women and children are waiting for a critical organ transplant in the U.S. Meyer is hopeful her story will encourage more people to register as donors, and close the gap between supply and demand.
Diane Keegan's bumper sticker perhaps says it best: "Don't take your organs to heaven with you. Heaven knows, we need them down here."