Stay faithful or cheat? Study finds we fall into one category or other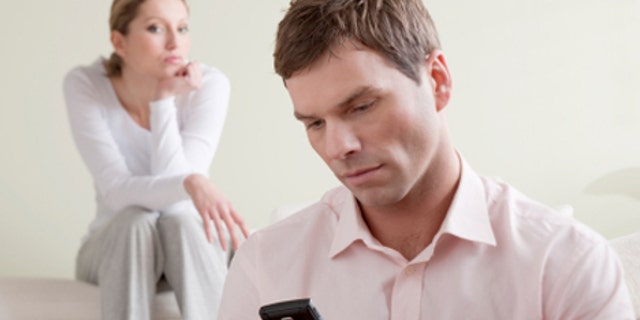 A new study finds that, despite your intentions, you may simply be inclined to cheat or not to cheat. As Phys.org reports, humans appear to be the rare mammals that can be either monogamous or polygamous—other species are typically one or the other.
And now, University of Oxford researchers say they have found that some humans (53% of women and 43% of men) are more inclined to be faithful, while others (57% of men and 47% of women) are more inclined to be promiscuous.
"This research suggests that there may be two distinct types of individuals within each sex, pursuing different mating strategies," the researchers say of their results, published in Biology Letters.
To get these results, the team compared the results from a questionnaire of sexual habits to data on something called the "2D:4D" ratio. That ratio has to do with finger length: The longer your ring finger is when compared to your index finger, the higher the levels of testosterone you were likely exposed to in the womb; these higher levels have been linked to a higher chance of promiscuity.
"While not predictive of individual behavior, the length of the ring finger versus the index finger can help identify the group of people who are more likely to be promiscuous," a University of Oxford press release explains.
The researchers compared those results to the questionnaire data because, one explains, " human behavior is influenced by many factors, such as the environment and life experience, and what happens in the womb might only have a modest effect on something as complex as sexual relationships ." (Meanwhile, jealous men and women focus on very different things.)
This article originally appeared on Newser: 57% of Men Are Simply More Inclined to Promiscuity
More From Newser