Smoke pot 100 times, and this health risk may go up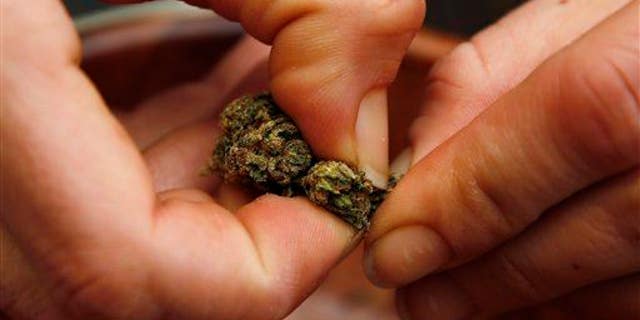 NEWYou can now listen to Fox News articles!
Some potentially unsettling health news for pot smokers: A new study has identified a link between marijuana usage and blood sugar control issues later in life, though there are some caveats and question marks.
A press release explains that American researchers arrived at their conclusion using data from the Coronary Artery Risk Development in Young Adults study, which began in 1985 by studying participants between the ages of 18 and 30 and who have now been studied for some 30 years.
Study lead Michael Bancks explains to LiveScience that prior studies had indicated pot smokers may have a lower rate of diabetes than non-users, but due to those studies' design they couldn't determine whether diabetes came before or after the pot use.
The setup of this study, published in Diabetologia, changed that, at least in terms of prediabetes. The researchers write that "occurrence of prediabetes in middle adulthood was significantly elevated for individuals who reported using marijuana in excess of 100 times by young adulthood." Specifically, among 3,151 participants who were free from prediabetes and diabetes at Year 7 (1992-1993) and had at least one study-related follow-up exam over the next 18 years, individuals who used at least 100 times had a 40 percent greater risk for developing prediabetes than those who never used the drug.
But the researchers didn't find a link between pot use and full-blown diabetes, and it's "unclear" why that's the case, they write. One possibility: "The effect of marijuana use might have a more noticeable impact on glucose metabolism in the prediabetes range compared with the diabetes range." (Here's what marijuana might do to sperm.)
This article originally appeared on Newser: Smoke Pot 100 Times, and This Health Risk May Go Up
More From Newser