Slow eating may help overweight children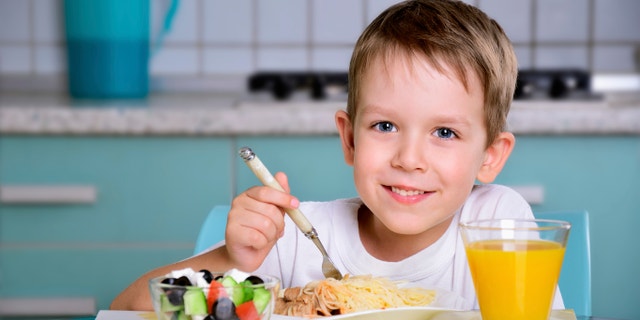 NEWYou can now listen to Fox News articles!
Teaching children to eat at a leisurely pace may help to prevent overeating and weight gain, says a study published online in the journal Pediatric Obesity. Children who waited 30 seconds between each bite lost an average of 3.4 percent of their body weight during a year-long research project, while those who didn't pace their eating saw their weight increase by as much as 12.6 percent, the study found.
The study focused on developing good table manners, rather than limiting portion size to curb overeating, the researchers said.
Slowing food intake may trigger feelings of fullness even after consuming less food, the study suggested. The so-called satiety signal, which is generated by hormones, enzymes and other factors in the gastrointestinal tract, normally develops about 15 minutes after the start of eating, regardless of the quantity of food consumed, the study said.
From 2011 to 2012, a research team from California and Mexico regularly monitored the height, weight and blood pressure of 68 school children, age 12 to 13 years old, in Durango, Mexico. At the start of the study, 43.1 percent were overweight or obese.
Click for more from The Wall Street Journal.