Slow and steady can win the diet drug race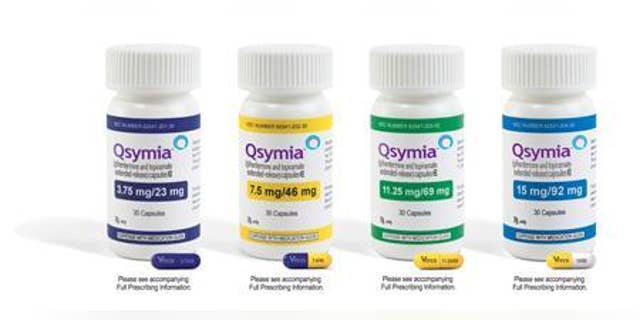 NEWYou can now listen to Fox News articles!
Vivus Inc, vying to create the world's first billion-dollar weight-loss pill, is taking a cautious approach to marketing in an attempt to overcome the skepticism, safety concerns and lawsuits that have dogged the diet drug industry.
The company has lost nearly half of its market value since lackluster sales tarnished the September launch of the first new weight-loss pill in the United States for 13 years. Two of its it's largest shareholders have questioned the company's strategy.
But Vivus, which sent out only 150 sales representatives to a target market of 25,000 doctors, is betting on slow, steady marketing of the Qsymia drug to win over customers. Its model, say analysts, could become the blueprint for diet drug makers.
"A slower launch that allows people some time to try and use the drug, and make sure the effects they are seeing are good and any risks are more modest, makes more sense both in the medical and financial sense," said Kurt Kessler of ZS Associates, which consults on pharmaceutical marketing.
Thomson Reuters Pharma estimates sales of Qsymia will reach $1.2 billion by 2017, up from $128 million in 2013, making it the largest weight-loss pill on the market. A drug with annual sales of $1 billion is known as a "blockbuster" in the industry.
That potential goldmine has analysts rating the stock of Mountain View, California-based Vivus highly.
Six of 12 analysts recommend buying Vivus stock and none has a "sell" recommendation, according to Thomson Reuters StarMine. Their mean price target for the stock is $20.30, more than 50 percent above its Wednesday close of $13.45 on the Nasdaq.
More than one-third of Americans are obese, a condition that can lead to problems such as heart disease and diabetes. A September 2012 report by lobby group Trust for America's Health estimated the annual burden on the U.S. healthcare system from obesity at between $147 billion and $210 billion.
The epidemic has inspired initiatives such as a ban on large sugary drinks in New York, calorie limits on school lunches and U.S. First Lady Michelle Obama's childhood anti-obesity campaign, "Let's Move".
Demand for weight-loss pills is also high, which is why some investors were disappointed when Vivus earned just $41,000 from the first two weeks of sales of Qsymia. Analysts had expected it to earn nearly eight times as much.
'No ideal patient'
Vivus Chief Commercial Officer Michael Miller said the Qsymia launch was "focused and very educationally based."
Weight-loss pills, which typically work by suppressing appetite, are based on brain chemistry that is still not fully understood by science.
A slow rollout will allow time for post-marketing studies requested by the U.S. Food and Drug Administration (FDA) to test for increased risk of heart attack or stroke.
Dr. Leonid Poretsky, a physician with the Albert Einstein College of Medicine in New York City, sees about 100 patients a week who need to lose weight. He says he is yet to meet "that ideal Qsymia patient."
"The drug combination (in Qsymia) is new, but the medications are not," he told Reuters. "The point is to learn a lot about it, and then try it on one or two patients who are appropriate for it."
Qsymia, the first pill to promise users 10 percent weight loss within a year, contains two previously approved medications that have encountered safety issues: the appetite suppressant phentermine and the anti-epilepsy drug topiramate.
Phentermine was part of the "fen-phen" drug combination, a diet medication pulled from the market in 1997 after causing severe heart problems. Its maker, Wyeth, now part of Pfizer Inc, paid out billions of dollars in damages to patients.
Topiramate, marketed as Topamax by Johnson & Johnson, has been shown to increase the risk of cleft lips in infants when taken by their mothers during pregnancy.
Women aged between 18 and 45 will be required to take a pregnancy test before being prescribed Qsymia. Neither is Belviq, a rival pill developed by Arena Pharmaceuticals Inc and due to hit market soon, advised during pregnancy.
There are also reputational risks to failure.
John Singer, a marketing consultant involved in the 1999 launch of Roche's Xenical - the last diet pill to be launched before Qsymia - said part of the challenge faced by the drug industry today was to manage public perception.
Many patients, he said, shunned Xenical because of one embarrassing side-effect in particular: diarrhea.
"Xenical became a butt of jokes on late-night talk shows - Jay Leno, David Letterman, that kind of stuff. Very quickly, the side-effects profile of Xenical became front and center of the story of the drug," Singer said.
Word of mouth
Kessler of ZS Associates said drug manufacturers could arrange for patients and physicians to share their experiences with the new weight-loss pills in public forums.
"There is pretty high patient engagement in obesity," he said. "It's likely the drugs will get positive word-of-mouth."
Arena is awaiting regulatory classification for Belviq to determine the risk of abuse before it can launch its new pill, giving the company time to fine-tune its own sales strategy.
"Arena might sell (Belviq) at a lower price or do something clever with the pricing that would be an advantage," said Robin Davidson, an analyst with Edison Investment Research. A month's supply of Qsymia currently costs about $160.
Mindy Nichols, a Seattle-based dietician, said Belviq could also benefit from Qsymia's relatively higher risk profile.
"Even though Belviq's effectiveness is maybe three-quarters that of Qsymia, it could be prescribed more often," she said, adding that clinical trials have shown Belviq to have the additional benefit of fighting smoking addiction.
Starmine data shows the consensus price target among analysts on Arena is $9.17, or 5 percent above its Wednesday close of $8.72.
With health insurer Aetna Inc having announced it would provide coverage both for Qsymia and Belviq, the prospects for the adoption of both pills are good.
Referring to Qsymia, Vivus President Peter Tam said: "Once patients and physicians become aware and gain the experience of using the medication ... it will be a multi-billion dollar drug pretty quickly."