Should the US make it easier for foreign doctors to practice in America?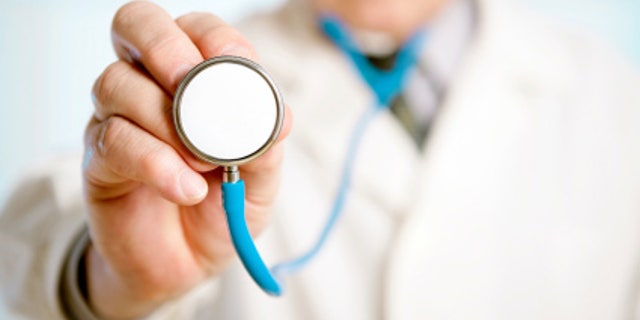 With facets of President Obama's new health care law going into effect this year, the demand for doctors in the United States will grow dramatically, according to a new report from the New York Times. As this happens, some experts argue that the U.S. should make it easier for foreign-trained, immigrant physicians to earn medical licenses that allow them to practice in America.
"It doesn't cost the taxpayers a penny because these doctors come fully trained," Nyapati Raghu Rao, the Indian-born chairman of psychiatry at Nassau University Medical Center in New York, told the New York Times. "It is doubtful that the U.S. can respond to the massive shortages without the participation of international medical graduates. But we're basically ignoring them in this discussion and I don't know why that is."
Currently, even the most skilled immigrant physicians face significant barriers to becoming licensed in the United States, the New York Times reported. Doctors must apply to a private nonprofit organization to verify their medical school transcripts and diplomas, prove they speak English and pass three steps of the United States Medical Licensing Examination. Additionally, they must obtain recommendation letters from within the United States and be permanent residents or obtain a work visa.
The most challenging step: Obtaining a spot in America's medical residency system, for which there are a limited number of spots available. A U.S. residency is required even for doctors who previously completed residencies in countries with strong medical systems, like Britain. Only doctors who completed residencies in Canada are exempt from this requirement.
"If I had to even think about going through residency now, I'd shoot myself," Dr. Fernández-Peña, who came to the United States from Mexico in 1985, told the New York Times. Instead of treating patients, he now works as an associate professor of health education at San Francisco State University and runs the Welcome Back Initiative, an organization that seeks to pair internationally trained health workers living in the U.S. with underserved communities.
The New York Times reported that within the last five years, an average of 42.1 percent of foreign-trained immigrant physicians who applied for residencies through the national match system succeeded. This is in contrast to the 93.9 percent of graduates at America's mainstream medical schools who were successfully placed in residency programs.
Overall, the process of becoming licensed in the U.S. often takes up to 10 years and costs tens of thousands of dollars, forcing experienced doctors to take up secondary jobs or defer to nurse or physician assistant programs.
People who oppose making it easier for immigrant physicians to practice in the U.S. say that a move like this could draw talented physicians away from countries where their services might be more urgently needed. About one in 10 doctors trained in India have left the country, and one in three doctors trained in Ghana do the same, according to the New York Times.
Click for more from the New York Times.