Shanghai raises flu response with emergency plan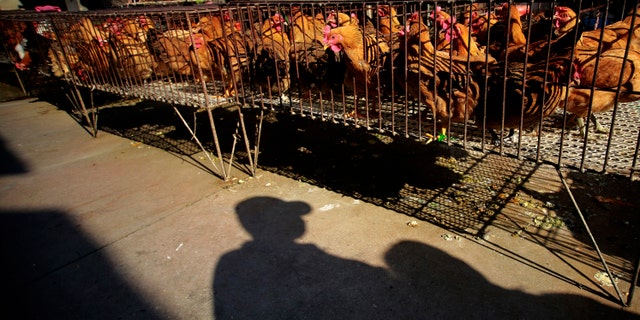 China's financial capital, Shanghai, on Tuesday activated an emergency response plan following the recent deaths of two men from a lesser-known strain of bird flu.
The Shanghai city government said on its official microblog that it would launch the contingency plan. It did not immediately provide details but in general such plans call for more stringent monitoring of suspect cases.
China's health agency says specialists are investigating how the H7N9 bird flu virus, which previously was not known to infect humans, killed two men in Shanghai and seriously sickened a woman in another Chinese city.
Unverified reports on Chinese microblogs Tuesday say there's a fourth case of H7N9 in the eastern city of Nanjing. Authorities say either they did not know about it or are declining to comment.
Health authorities in Beijing also upped the capital's state of readiness, ordering hospitals to monitor for cases of bird flu and pneumonia without clear causes, the official Xinhua News Agency reported.
The announcements, as lacking in details as they are, show that the government is mildly more transparent in handling health crises than it was a decade ago during the SARS pneumonia epidemic. Then, as rumors circulated for weeks of an outbreak of an unidentified disease in southern Guangdong province, government silence allowed the virus to spread to many parts of China and to two dozen other countries.