San Francisco Approves Limits on Toys With Fast-Food Meals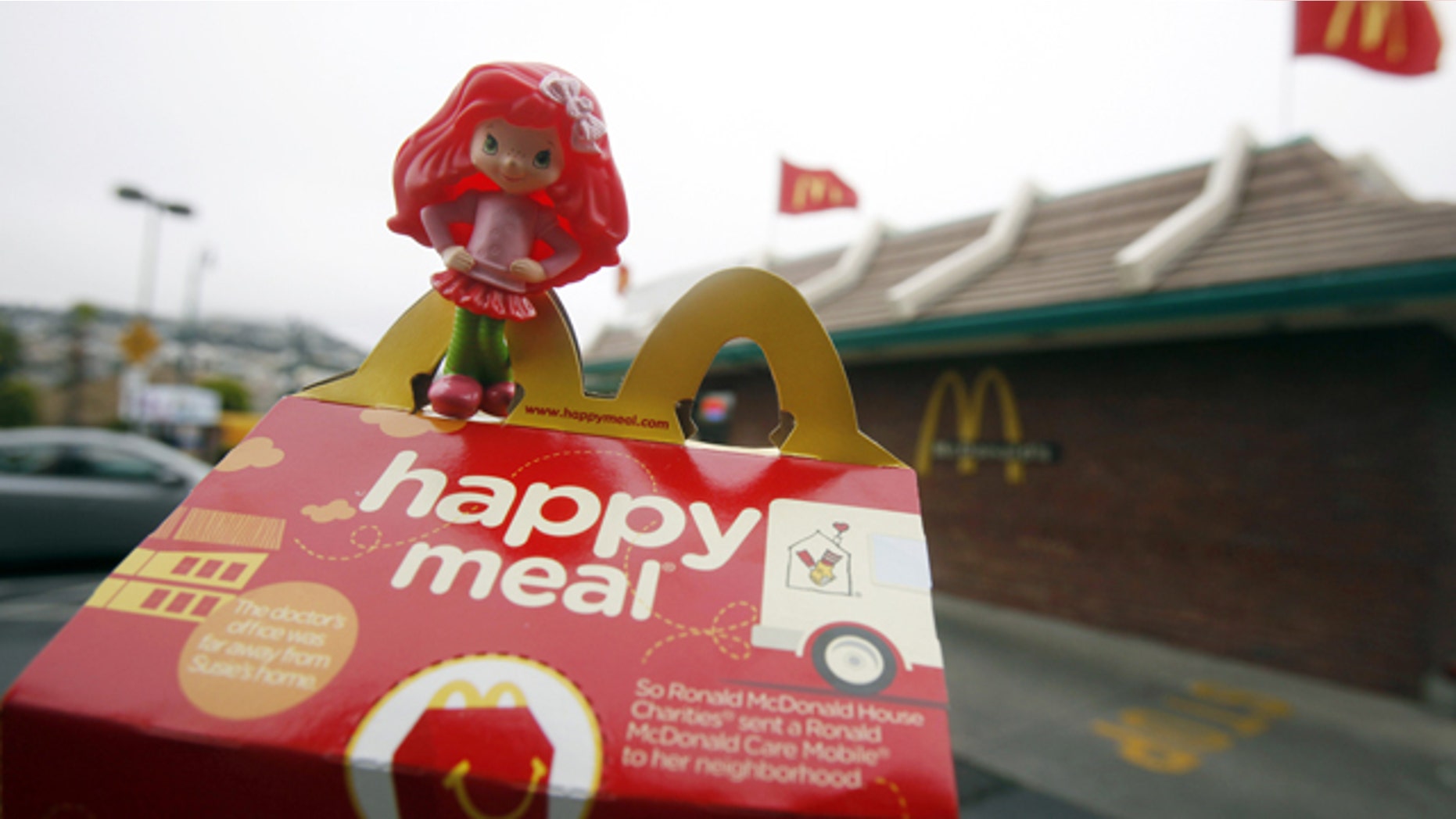 San Francisco, Calif. – San Francisco will soon be the first major U.S. city to restrict the fast-food industry's practice of giving away toys with children's meals, under a new law given final approval on Tuesday.
The city's Board of Supervisors passed the ordinance 8-3, the same veto-proof majority it received in a preliminary vote a week earlier. The new law, sparked by concerns about the growing childhood obesity, takes effect on December 1, 2011.
Like an ordinance passed earlier this year in nearby Santa Clara County, the San Francisco measure will require that restaurant kids' meals meet certain nutritional standards before they could be sold with toys.
Opponents of the law include the National Restaurant Association and McDonald's Corp , which used its now wildly popular Happy Meal to pioneer the use of free toys to market directly to children.
The San Francisco law would bar toys from being given away with kids' meals unless those meals have less than 600 calories, contain fruits and vegetables, and include beverages without excessive fat or sugar.
Backers of the ordinance say it aims to promote healthy eating habits while combating childhood obesity.
"It's time for fast-food companies to stop exploiting children in order to sell more junk food, and this measure would at least set basic nutrition standards for meals sold with toys," Michael Jacobson, executive director of the Center for Science in the Public Interest, said in a statement.
Fifteen percent of American children are overweight or obese — which puts them at risk of developing heart disease, diabetes and cancer, according to the U.S. Centers for Disease Control and Prevention. In some states, the childhood obesity rate is over 30 percent.
The Center for Science in the Public Interest this summer threatened to sue McDonald's if it did not stop using Happy Meal toys to lure children into its restaurants. A lawyer for that group said it is on track to file the lawsuit in the next several weeks.