Report shows disparities in U.S. diabetes prevention, amputation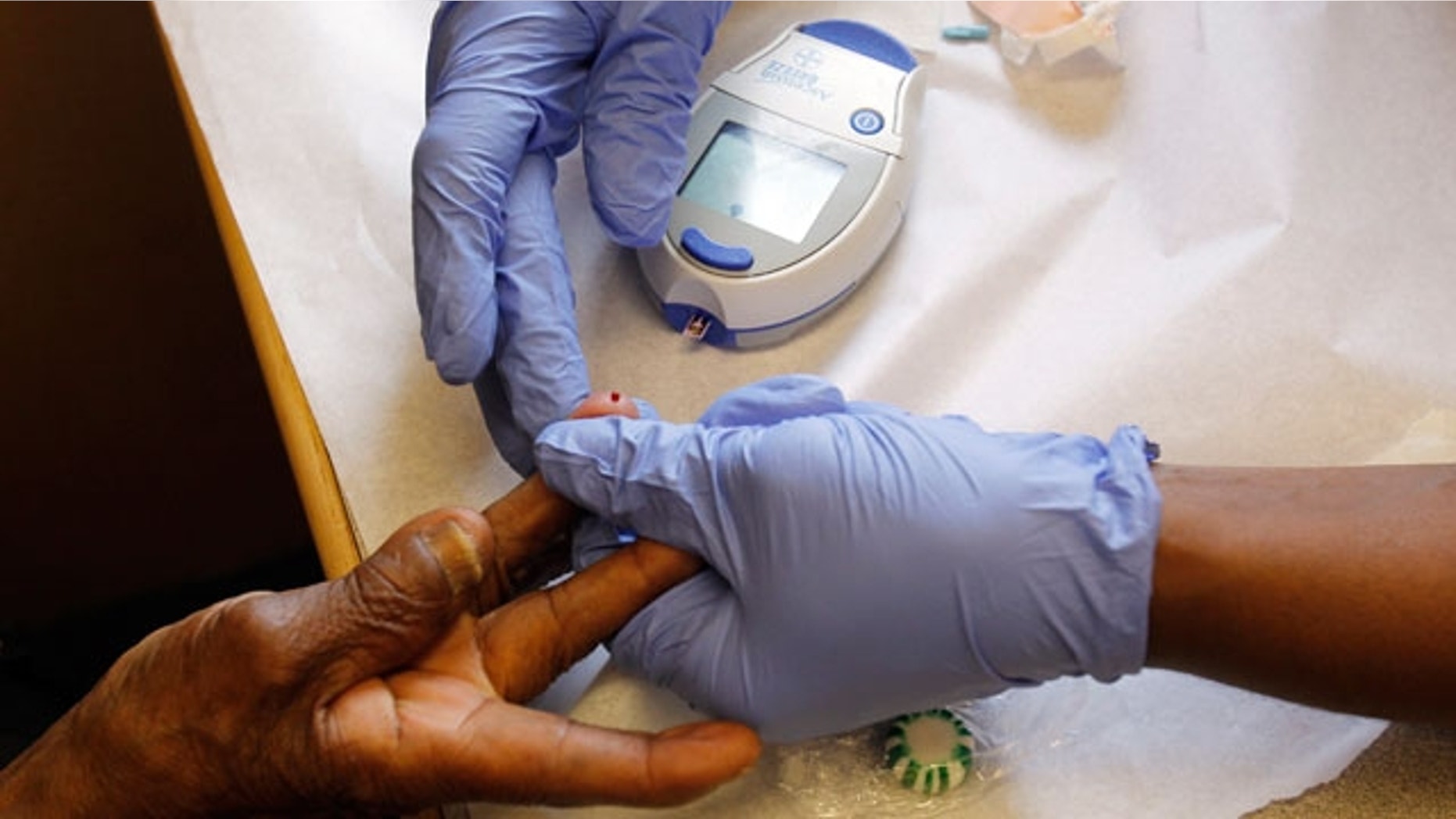 Differences in amputation rates for diabetes complications are a sign that disparities in care by region and race start much earlier, according to a new report.
U.S. blacks are less likely to get routine preventive care for diabetes than other patients and three times more likely to lose a leg to amputation because of the disease, according to a new report from the Dartmouth Atlas Project, which analyzes Medicare data to see how well the healthcare system is working.
"There are certain parts of the country where the disparity is larger," said lead author Dr. Philip Goodney, Director of the Center for the Evaluation of Surgical Care at Dartmouth Hitchcock Medical Center in Lebanon, New Hampshire.
"We now tried to identify which types of patients are at the highest risk," Goodney told Reuters Health by phone.
Diabetic amputation rates in the U.S. are lower now than they were 10 or 15 years ago, but for some groups the rates are actually on the rise, he said.
Amputation rates are highest in the Southeast, in rural areas and among black Americans, his team found.
The researchers used Medicare claims from 2007 to 2011 for patients with both diabetes and peripheral arterial disease, the narrowing or blockage of vessels carrying blood from the heart to the legs.
They looked at standard aspects of diabetes care, surgical treatments for complications like wounds and ulcers, as well as amputations – a last resort when wounds and circulation problems have done too much damage to repair.
Preventive measures for diabetes, like regular testing of blood lipids like cholesterol, varied by race and region, the researchers found. About 75 percent of black diabetic patients received a blood lipids test in 2010, compared to 82 percent of non-black patients.
Medicare data categorize patients as either black or non-black.
Surgical treatments for diabetic complications - an indicator that preventive care was not rigorous enough, the authors say - were also more common for black patients and in rural areas.
Patients with diabetes, peripheral artery disease and wounds or open sores on the lower limbs may be best treated with surgery to improve circulation.
Nationally, almost 20 of every 1,000 black patients received this surgery, compared to 13 of every 1,000 non-black patients.
Although surgery rates were highest overall in the southern U.S., within that region there was wide variation. In Columbus, Georgia, there were just under 5 surgeries for every 1,000 black patients, compared to 41.7 per 1,000 patients in both Amarillo, Texas and Hattiesburg, Mississippi.
For leg amputation, when other treatments have failed, there were 2.4 procedures for every 1,000 Medicare beneficiaries with diabetes and peripheral artery disease nationally between 2007 and 2011, according to the results in the new Dartmouth Atlas Project report, Variation in the Care of Surgical Conditions: Diabetes and Peripheral Arterial Disease.
Among black patients, the rate was almost three times that of non-blacks at 5.6 procedures per 1,000 patients, compared to 2 for non-black patients.
The authors highlight Mississippi in particular for having some of the widest diabetes care disparities between black and non-black patients.
Amputation rates are down on the whole due to the availability of better preventive measures, including cholesterol-lowering medications and doctors who specialize in diabetic foot care, Goodney said.
"But for those with more severe disease we saw the likelihood of getting those preventive measures was low," he said.
Some patients do not seek attention until the wound has become unmanageable, and they may not be identified early enough to save the leg, he said.
Others may have so many chronic health problems that it's hard for primary care doctors to remember to make time for diabetes preventive care, especially in a clinic setting, Goodney said.
Past research analyzing racial disparities in health care and outcomes have pointed to explanations ranging from outright racial bias to biological differences in how people of various races and ethnicities respond to medications. Culture, education and beliefs also play important roles (see Reuters Health story of March 20, 2013 here: reut.rs/1yzbj59 and of April 24, 2013, here: reut.rs/1Chc8Nv ).
"In Chicago people with diabetes who live in predominantly black areas have a much higher rate of amputation," said Dr. Marshall Chin, director of Finding Answers: Disparities Research for Change, a national program of the Robert Wood Johnson Foundation, who was not involved in the new report.
"These are entirely preventable, this shouldn't happen," Chin told Reuters Health by phone.
Medicare beneficiaries do have access to care in theory, but the care that is delivered hasn't been tailored to address what specifically drives outcomes for that patient, he said.
"I could say to a patient at the end of a visit, you need to eat healthy, exercise, take medications, come back in three months and we'll see how you're doing," he said. "Their sugar will still be out of control."
"We need to talk to them about the challenges they have to eating healthy: maybe you live in a food desert, maybe you are using traditionally ethnic recipes high in fat or sugar," Chin said.
Nutritionists can adapt those recipes and make them with a healthier range of sugar and fat, he said.
Some communities also hold beliefs about diabetes and insulin that may not be best for treatment, he noted. For example, some people, seeing that those they know who are on insulin are also the ones who end up with amputations, believe insulin leads to amputation and do not take it.
"There are very specific ways that we need to understand each individual patient situation, their particular set of family and neighborhood factors," Chin said.
Just recording and tracking the racial disparities may make a difference, he said.
"Almost all clinicians and organizations want to do the right thing, but if they don't believe there's a problem they won't do anything," Chin said.
Providing more diabetes education for patients and coordinating physicians and community health care workers could be effective solutions, he said.
"You can target whole communities fairly inexpensively," Goodney said.
"The good news is that diabetes care is getting better," he said. "But we want to make sure that policymakers hear that there's still a long way to go in the journey."