Relieving stress by turning the boardroom into a band room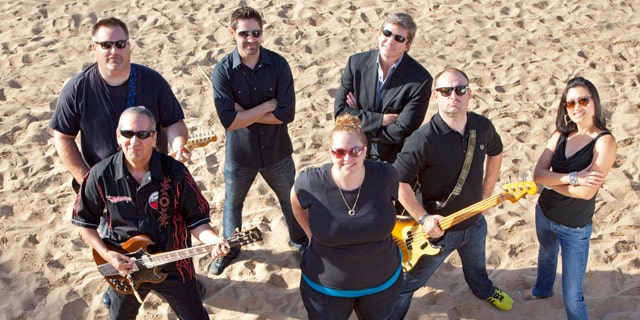 While some companies have brought in foosball and ping pong tables to help their employees shed the stress, others are turning to music.
Specifically, baby boomer executives are encouraging the musicians in their rank and file to break out their instruments and play in the company band.
Toyota has a percussion room, where employees can go to make cool rhythms together. At MBH Architects in Alameda, Calif., a group of architects jam in the conference room. Mattel, headquartered in El Segundo, Calif., offers its company band, aptly named The Toys, one of its sound rooms for a weekly Friday afternoon band rehearsal.
More than a few dozen companies have sent their bands to compete in the Fortune Battle of the Corporate Bands, an annual competition to promote the benefits of making music in corporate culture.This year's competition takes place this weekend Rock and Roll Hall of Fame in Cleveland.
"I have a very stressful job, but playing music is an unbelievable stress reducer," said Chris Pohlman, managing director of Mesirow Financial, a financial services firm in Chicago.
Pohlman is the lead guitarist of the company's band, Cassius King. "You can sit with a guitar and play, and you just feel better right away," he added.
Cassius King and The Toys are both competing in the Battle, which has drawn more than 30 bands across North America. Regional competitions have whittled the list down to the top eight.
Other well known companies that have jumped on the band wagon in past years include eBay, Ernst & Young, Bank of America Leasing, Procter and Gamble and Clif Bar.
Studies show that playing music can reduce stress. One study found it reduced cortisol levels and anxiety compared to several other creative pursuits. Not only does the actual act of playing music reduce stress, but making music with co-workers can reduce office stress and put a more positive spin on the work place.
"You just feel the stress melt away as soon as you start to practice," said Ned Ward, a founding band member of The Toys and director of entertainment development and distribution at Mattel.
When a company has a house band, it signals to employees that it's a fun, cool place to work – and it is a morale booster. Company bands bring people from all different divisions and title levels within an organization together.
"You see a whole different side of people," said Johanna Kent, director of Human Resources at Mattel and a vocalist for The Toys. "HR has a reputation of being policy police, but getting to see me sing on stage, having a blast allows people to see another side of me.
"It says, this is a company that likes to have a good time together, and that makes people feel proud of where they work."
Steve Dobo of the Rock and Roll Hall of Fame agreed.
"Execs say, forget the paint ball ... we're going to put together a corporate band," he said.
And for some amateur musicians who would normally never get a chance to play at a large venue like the Rock and Roll Hall of Fame, it's also a dream come true.