Rare condition makes man's scalp look like a human brain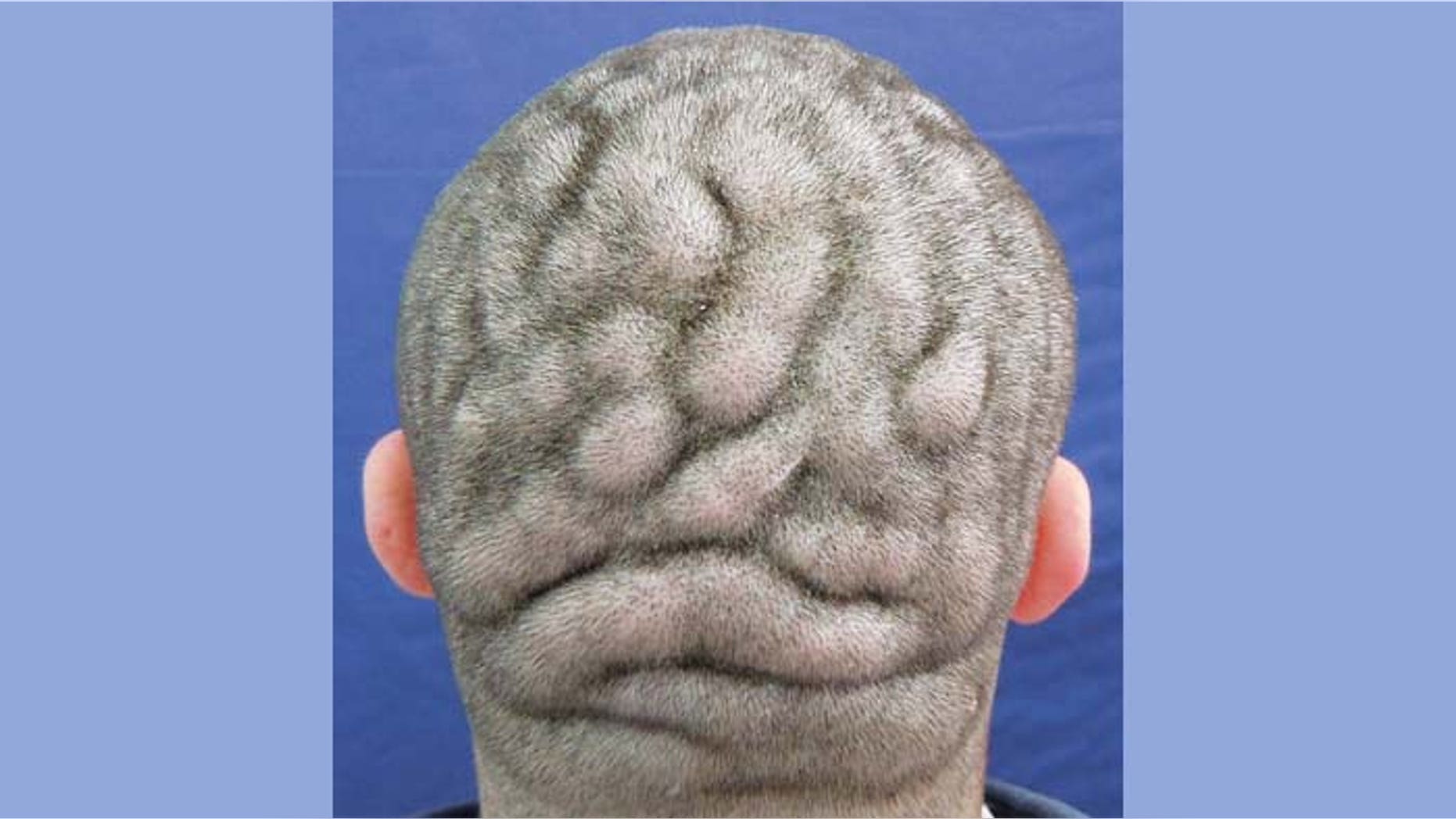 A rare condition is to blame for making one man's head look like his brain is on the outside.
The 21-year-old has folds and lumps across the back of his head -- making it look as though his grey cells are pushing themselves to the surface.
The unidentified man has been suffering from cutis verticis gyrate since he was 19. Ridges started to appear on his scalp, which became thicker and formed the spongy folds and narrow ruts.
The cause of the condition, which is more common in men and purely cosmetic, is unknown --although it sometimes appears together with schizophrenia and seizures.
Dr. Karen Schons, who is treating the patient in Santa Maria, Brazil, said, "It is a benign and essentially aesthetic condition."