Quarterback severely injured in boating accident scores touchdown with help of teammates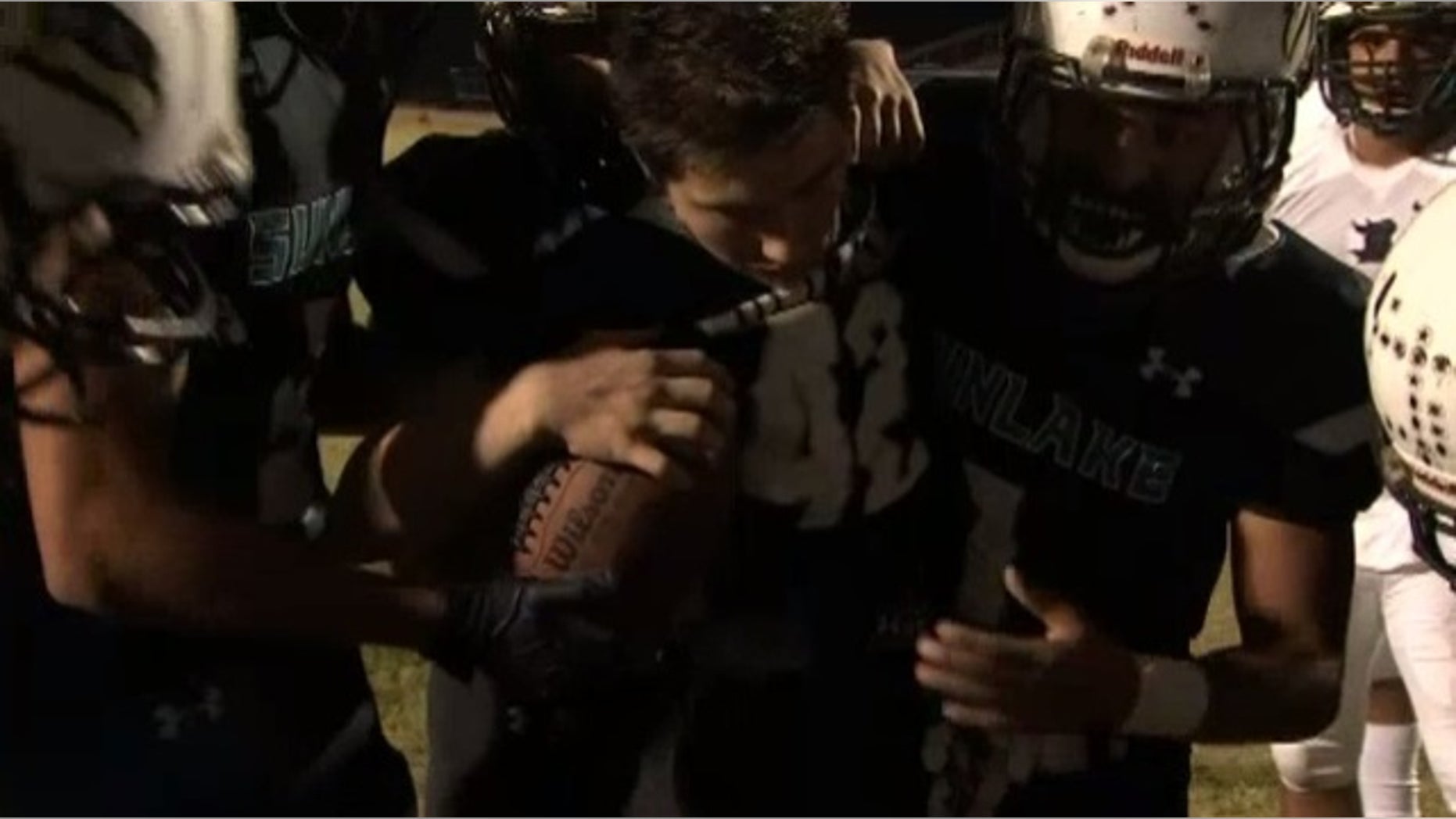 Xavier Johnson was the star quarterback at Sunlake High School in Land O' Lakes, Florida, when a tubing accident in May 2015 left him with a traumatic brain injury . The high school senior made a victorious return to the field on Friday night, scoring a touchdown with the support of his classmates.
Johnson suffered severely damaged motor control after the tube he was riding hit a dock, Tampa Bay reported. The teen underwent physical and speech therapies as an inpatient at Tampa General Hospital last year and returned to campus in August. He's able to communicate by moving a finger or leg, or smiling.
"He gets to go to team meetings. He is welcome to come to the weight room. He comes to practices," Ross Johnson, Xavier's father, told Fox29.
During Friday night's game against River Ridge High School, both teams agreed to stop the game after the opening kickoff to let Johnson get one into the end zone.
Assisted by his teammates, Johnson stood and walked the two yards in one minute and 10 seconds, clutching the football in his right hand.
"I couldn't even begin to quantify the exertion it takes," Ross told Fox29. "The story he has written through Xavier in a wheelchair, blows away the story that I was writing for him on the football field."