Post-Traumatic Stress Increases Heart Disease Risk in Veterans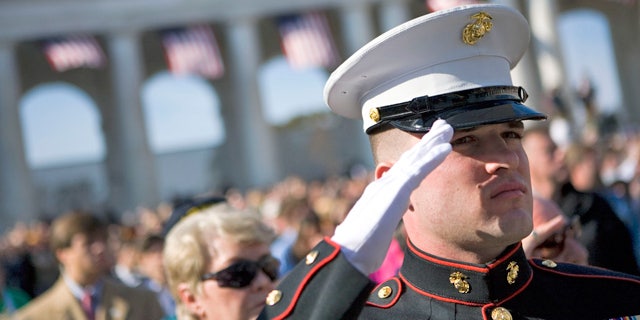 U.S. military veterans who have post-traumatic stress disorder — a condition marked by severe anxiety, sleep disruptions, hyperarousal and impaired concentration — have double the risk of dying and a greater risk of developing cardiovascular disease, researchers said on Wednesday.
Study results, presented at the scientific sessions of the American Heart Association meeting held in Chicago this week, suggest that doctors should provide early and aggressive evaluation and treatment of cardiovascular risk factors in patients with the disorder.
"This study for the first time appears to point to the mechanism for the cardiovascular part of that excess mortality risk: accelerated atherosclerosis," said Dr. Naser Ahmadi, a researcher at the Greater Los Angeles Veterans Administration Medical Center.
Atherosclerosis is a condition in which fatty material collects along the artery walls and when the material thickens, forming calcium deposits, it can eventually block blood flow through the arteries.
This is the first trial to make a direct association between post-traumatic stress disorder, or PTSD, and atherosclerosis.
Researchers studied the medical records of 286,194 veterans. During an average follow-up of almost a decade and after adjusting for age, gender and cardiovascular risk factors, they found that veterans diagnosed with PTSD had 2.4 times the rate of death from all causes compared with non-PTSD veterans.
Of that group, 637 veterans were studied using a noninvasive technique to measure the amount of coronary artery calcium. Researchers found that more than three-quarters of the veterans with PTSD had more severe disease of their arteries than non-PTSD veterans.
The findings are important because they show that PTSD predicts death independently of known cardiovascular risk factors.
"If we focus on early detection and management of cardiovascular risk factors in veterans with PTSD, we might be able to delay the onset of cardiovascular disease," said Ahmadi.