Nurse who had Ebola released from Emory Hospital: 'First and foremost I thank God.'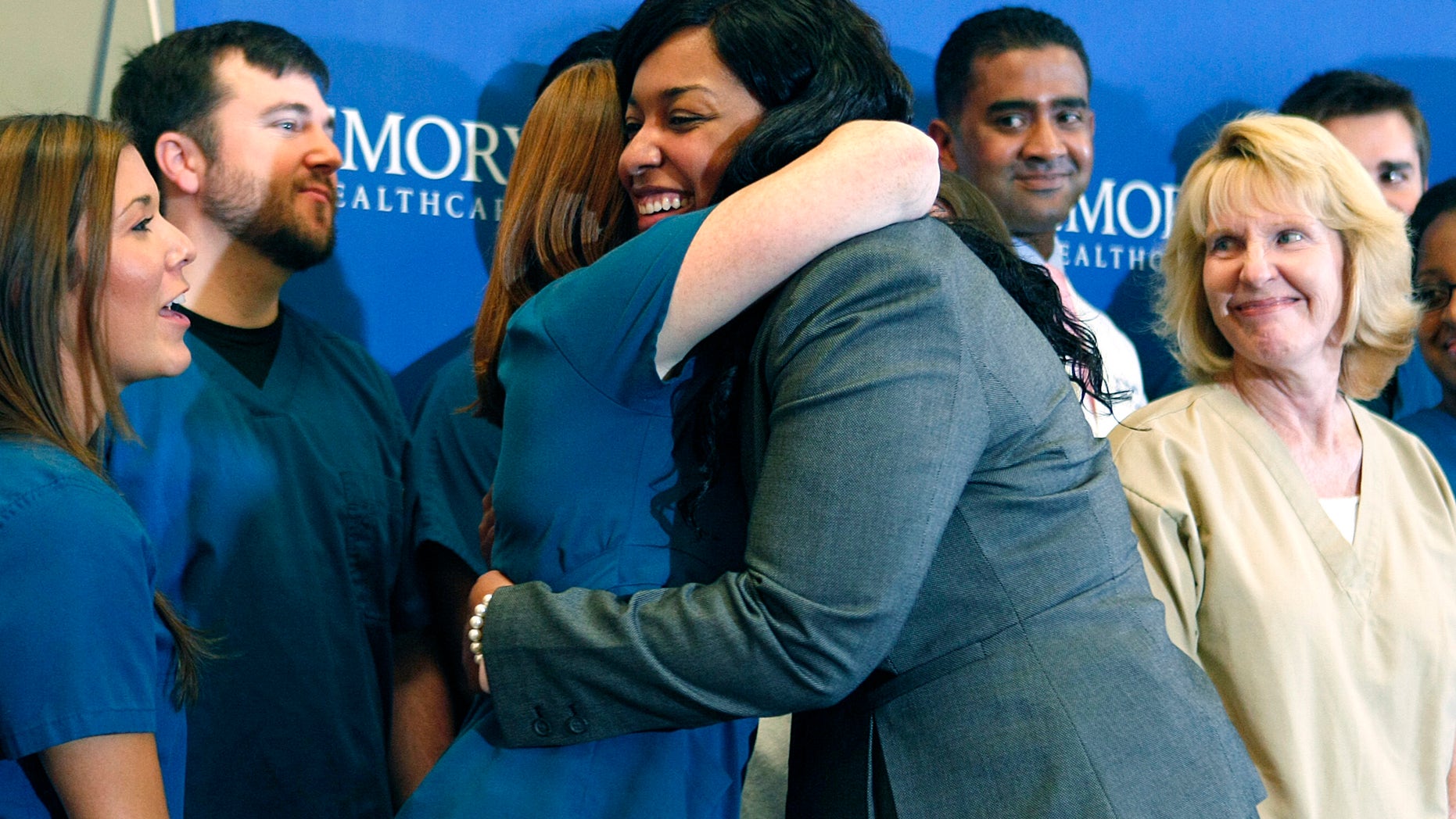 The Dallas nurse being treated for Ebola at Emory University Hospital is being released to go home to Texas.
In a press conference Tuesday, Dr. Bruce Ribner, who runs the infectious disease unit at Emory, announced Amber Vinson is being discharged. Emory spokeswoman Holly Korschun told The Associated Press that Vinson will be leaving the hospital Tuesday after the news conference.
"After a rigorous course of treatment and thorough testing, we have determined Ms. Vinson has recovered… and she can return to her family, to the community and to her life, without any concerns about transmitting this virus to any other individual," Ribner said.
In a prepared statement, Vinson thanked her doctors and family for their care and support.
"I'm so thankful to be well and, first and foremost, I want to thank God. I sincerely believe that with God, all things are possible," she said.
Vinson also thanked Dr. Ken Brantley and Nancy Writebol, healthcare workers who were infected with Ebola while working in West Africa and also treated at Emory, for their donations of plasma to herself and other patients.
Ebola survivors are thought to have antibodies and proteins built up in their plasma that helped them fight off the disease. So a transfusion of blood from a former patient to a current one may aid in the body's response to fighting the disease.
Vinson worked as a nurse at Texas Health Presbyterian Hospital Dallas and cared for Thomas Eric Duncan, a Liberian man who died of Ebola at the hospital.
Vinson's family announced Oct. 22 that doctors could no longer detect the virus in Vinson's body.
Vinson was one of two nurses who became infected while caring for Duncan. The other nurse, Nina Pham, was released Oct. 24 from a hospital attached to the National Institutes of Health.
The Associated Press contributed to this report.