Nonstop artificial light might affect even your bones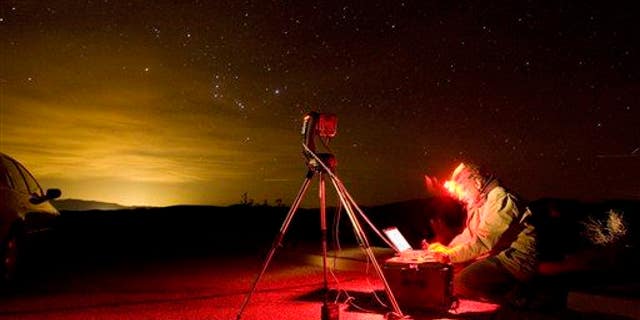 Roughly one-third of the globe can no longer see the Milky Way thanks to artificial light at night. The impact of light pollution has long been obvious, but scientists are now exploring the role of constant exposure to light on health, and a study in the journal Current Biology adds both good and bad news.
Researchers in Holland say the absence of natural light-and-dark rhythms can lead "to severe disruption of a wide variety of health parameters"—including a loss of bone density.
The conditions were extreme: They were studying mice subjected to constant artificial light for six months, which is a torture technique, notes the Independent. The good news, as delivered by researcher Johanna Meijer at Eureka Alert: "These negative effects on health are reversible when the ... light-dark cycle is restored." To study the impact of so much light, the team implanted electrodes in the parts of the brain that control circadian rhythms and observed neuron activity in the mice.
Though they could make nests and move freely, they were unable to totally avoid the light while they slept, reports Nature. Certain cells began to pulse irregularly, they adopted a 25.5-hour day, and they lost both bone density and muscle strength, becoming more frail.
After researchers gave them dark periods again, though, all systems normalized. How much of this can be applied to humans remains unclear, but Meijer says it should serve as a warning to people such as shift workers who have irregular hours.
(Light at night even inhibits cancer drugs.)
This article originally appeared on Newser: Nonstop Artificial Light Might Even Affect Your Bones
More From Newser