New report card on family leave: Many states fail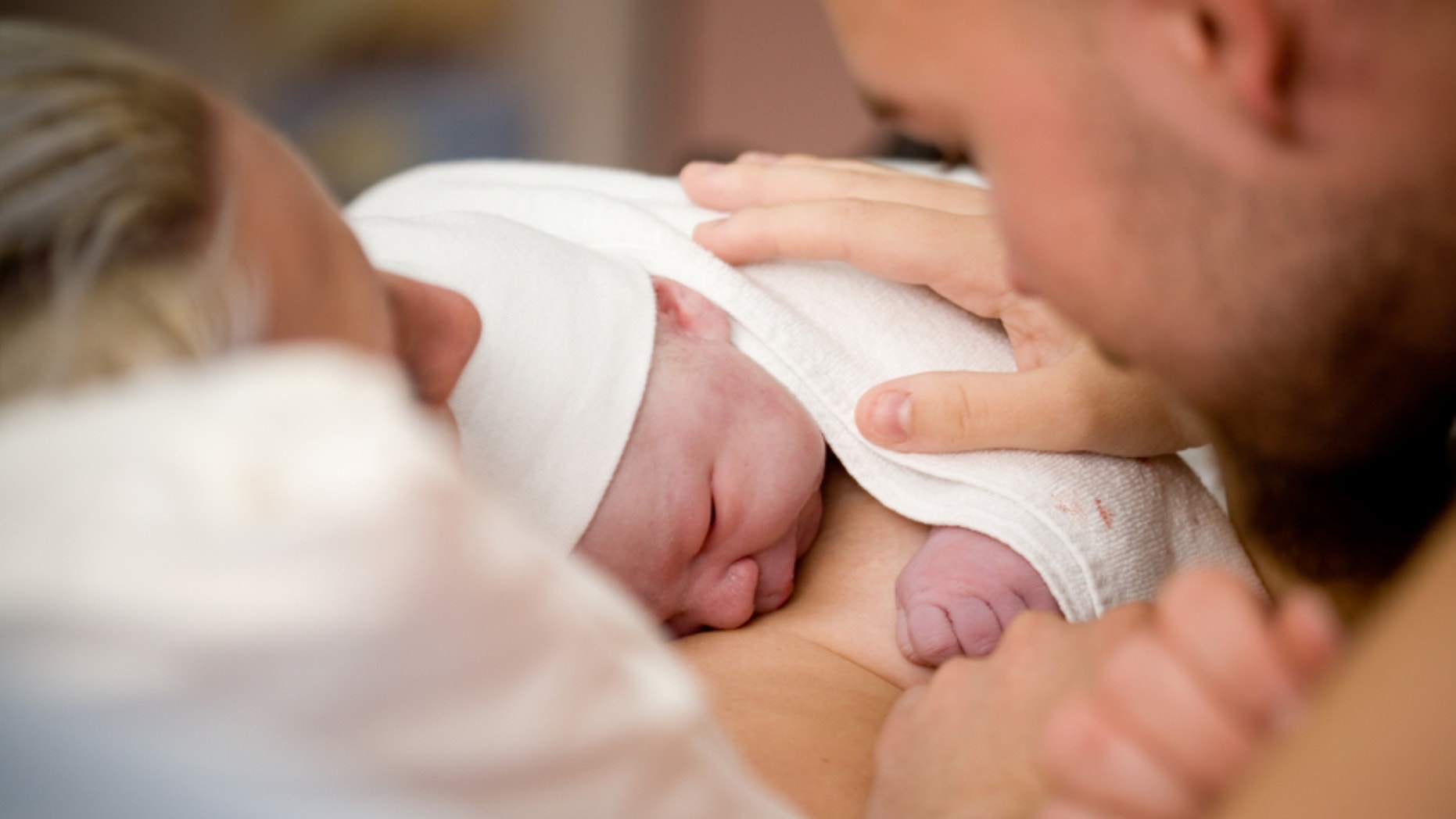 A new report card on the nation's family leave policies is out, and the news is grim for new parents. The report, titled Expecting Better, gives every state and the District of Columbia a grade on how well its laws and programs support new moms and dads.
Eighteen states received an F for failing to provide a single benefit or program to help support families before and after the birth, adoption or foster placement of a child. The report card was issued by the National Partnership for Women & Families, a non-profit advocacy group.
Only two states received an A-, California and Connecticut (no states scored an A). California was the first state to pass a paid family leave law, and Connecticut passed a statewide paid sick day law. Washington D.C. and New Jersey received grades of B+ because they've improved access to paid sick days and paid family leave. Hawaii, Oregon and Washington received a B for creating some family friendly policies.
Every other state fell on the bad to worse spectrum between B- and D-.
Since there are few federal laws to support new parents, state laws are critical to ensuring that new parents can take care of their newborns without risking losing their job or experiencing financial difficulties.
"The United States lacks a national policy that provides paid family and medical leave and other support to new parents," the report stated. "And gaps in our nation's chief work and family law, the Family and Medical Leave Act (FMLA), leave millions of working parents without even unpaid job-protected leave when a new child arrives."
Only 38 percent of workers have short-term disability insurance (paid for by the employer), which provides some income during a woman's pregnancy-related disability leave. Most women can't afford to have unpaid leave. In nearly two-thirds of families, women are the primary or co-breadwinners so unpaid leave can cause financial hardship. Low wage workers are hit the hardest by the lack of family-friendly policies.
The U.S. lags behind many other countries. In comparison, 178 other countries guarantee paid leave for new mothers, and 54 nations guarantee paid leave for new fathers.
The good news is that things are better than they used to be. The Pregnancy Discrimination Act of 1978 (PDA) and FMLA, which entitles employees to 12 weeks of unpaid leave, have benefitted millions of new parents allowing them to hold on to their jobs while taking leave to care for a new child.
Most Americans support family friendly policies. Seventy-six percent of adults believe that businesses should be required to provide paid family and medical leave. Likewise 78 percent say that family and maternity leave is a "very important" labor standard for workers.
What does family leave entail? In New Jersey, for example, private sector workers are entitled to up to six weeks of paid family leave that can be used by either parent to care for a new child.
The benefits of taking time off after a child is born have been well documented. Studies show that mothers who don't have to rush back to work are healthier and have lower rates of post partum depression. It's also good for bonding with children.
"The first few months post-partum are an extremely important bonding time for a mom and baby," said Gina Ciagne, a certified lactation counselor for Lansinoh Laboratories. "Bonding activities like touching, cuddling and especially breastfeeding have a direct impact on a child's long-term wellbeing."
Mothers are also more likely to breastfeeding for longer, which improves the health of the child, if they take family leave. Fathers, too, develop a better, more engaged, relationship with their children when they take time off after the birth of a child.
But the benefits also extend to businesses: First-time mothers with access to paid maternity leave are more likely to return to work—for the same employer—within a year after giving birth. That saves companies huge costs associated with hiring and training new employees.
Laurie Tarkan is an award-winning health journalist whose work appears in the New York Times, among other national magazines and websites. She has authored several health books, including "Perfect Hormone Balance for Fertility." Follow her on Twitter and Facebook.