NC shark bite victim walks for first time since attack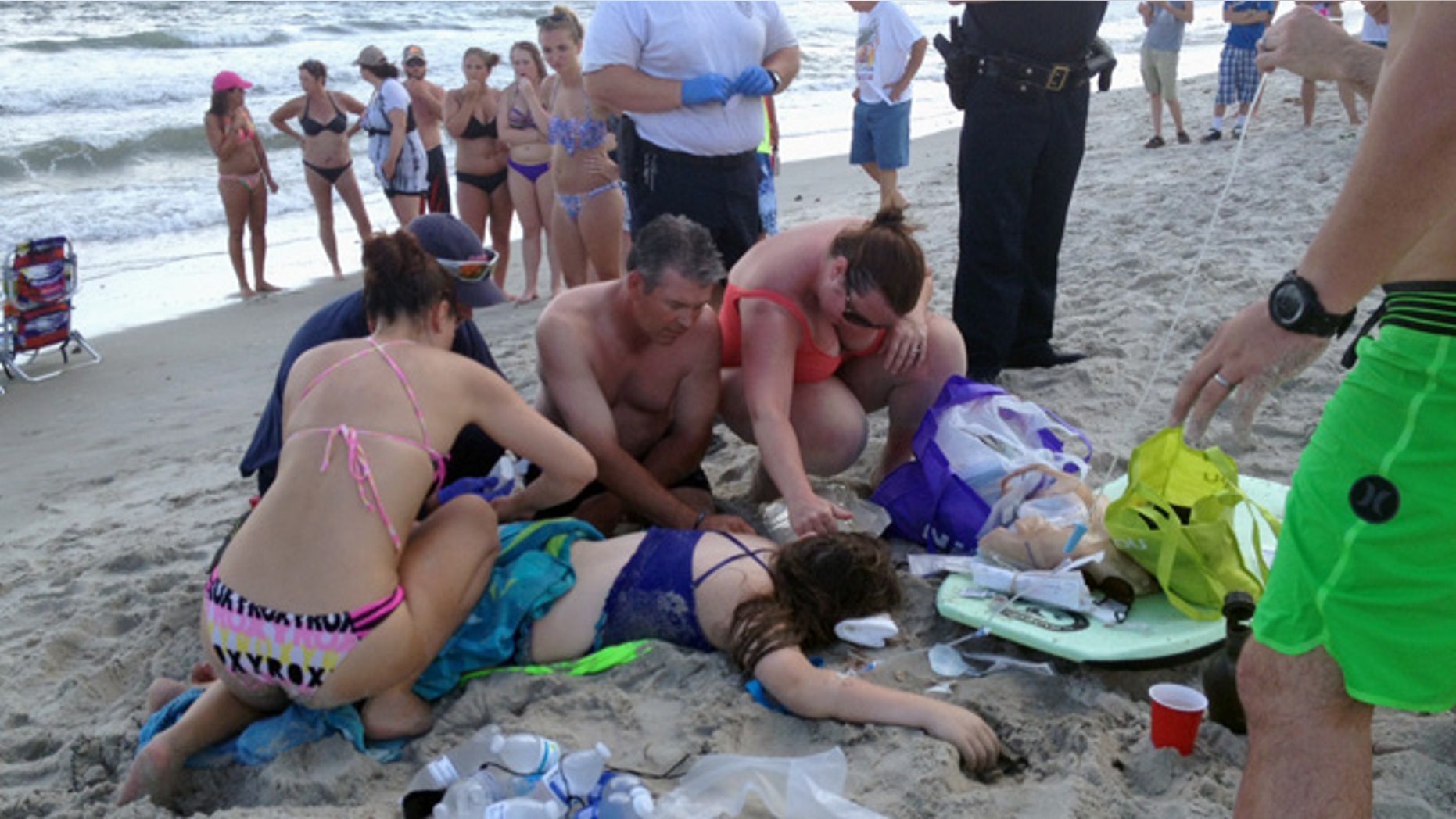 Twelve-year-old Kiersten Yow is walking for the first time after being bitten by a shark on June 14 in North Carolina.
Yow, who is recovering at UNC Hospital in Chapel Hill, was bitten on Oak Island. She lost part of her left arm and suffered severe injuries to her left leg.
According to her Facebook support page, Yow walked up the hallway at the hospital on Sunday.
The Asheville, N.C. teen has multiple surgeries and rehabilitation ahead of her, according to her GoFundMe page. ABC News reported that the family has asked the hospital not to discuss her case publicly.
A 16-year-old boy was also bitten by a shark a little more than an hour after Yow was bitten. Hunter Treschl, of Colorado Springs, Co., spoke in a videotaped interview from his hospital bed at New Hanover Regional Medical Center in Wilmington, N.C.
"I have two options: I can try to live my life the way I was and make an effort to do that even though I don't have an arm, or I can just let this be completely debilitating and bring my life down and ruin it," Treschl said in the video, which was released June 16.