NC boy with Down syndrome becomes cashier for day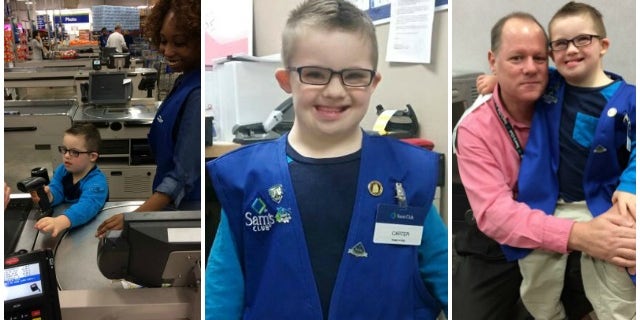 NEWYou can now listen to Fox News articles!
A North Carolina mom is praising her local Sam's Club after cashiers at the warehouse store went above and beyond for her son, who has Down syndrome.
April Jones Rouse posted pictures of Facebook on Jan.26 showing her son, Carter, acting as "cashier" and scanning their items. Staff at the Wilmington store also gave Carter, whose age was not disclosed, his own Sam's Club vest and name tag.
"Made Carters [sic] day and ours too!" Rouse, of Willard, wrote in the Facebook post.
Down syndrome occurs when an individual has a full or partial extra copy of chromosome 21, which alters development. Approximately one in every 700 babies in the U.S. is born with the condition, according to the Centers for Disease Control and Prevention.