Woman with Down syndrome starts 'The Amazing' cookie business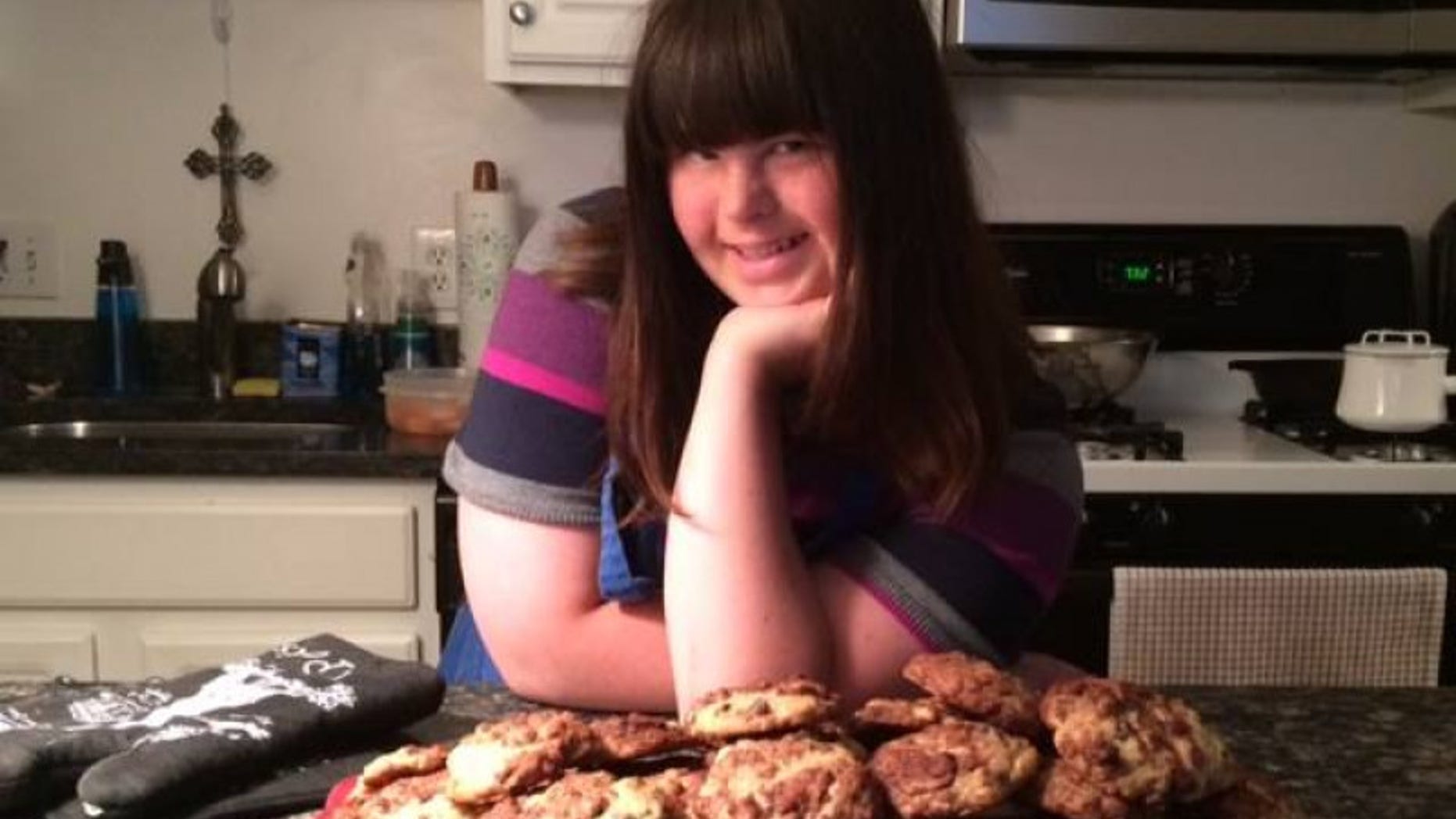 A 26-year-old cookie entrepreneur who was tired of being rejected by prospective employers has turned her love of baking into a booming enterprise. Collete Divitto, who has Down syndrome, began baking for her local grocery store, the Golden Goose Market, but now has more than 4,000 orders to fill since her story went viral, Inside Edition reported.
Divitto, whose specialty is a chocolate chip cookie dipped in cinnamon called "The Amazing," never believed her parents when they said she could profit off her skills.
"We kept telling her, 'This is a really good cookie. You could sell this,'" Rosemary Alfredo told the news outlet.
But after being told she wasn't the "right fit" for one too many job openings, Divitto decided to take a shot at it.
"It's very upsetting to me," she told CBS Boston. "It's very hard to find a paying job for people like me who have special needs."
Since her story began circulating, The Commonwealth Kitchen, a non-profit business incubator, has stepped in to help her scale up her production. Divitto has also started a GoFundMe campaign to help raise funds for a facility.