Mom captures touching moment shared between two pediatric cancer patients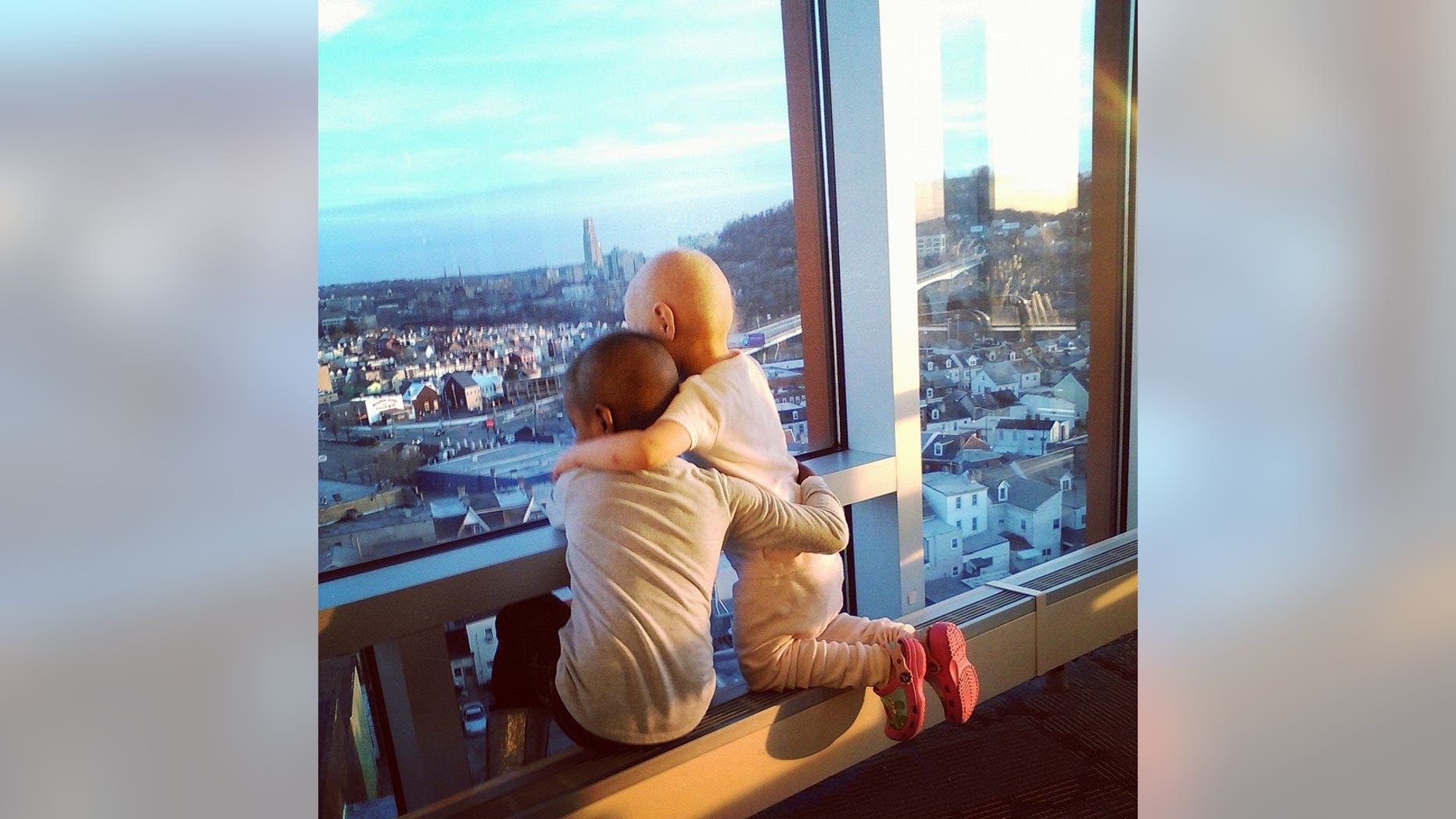 A photo that captured a shared moment between two children undergoing chemotherapy to treat cancer at Children's Hospital of Pittsburgh has gone viral, resulting in countless well-wishes and messages of encouragement for the two girls.
Tazz Jones, mother of 5-year-old Maliyah Jones, said they hadn't known fellow patient Madelina DeLuca that long before the photo was taken.
"We just met that day. Maliyah ran up to her. They were hugging and looking out the window, and I asked, 'Can I take a picture of them?' And I took the picture, and that was it," Jones told WPXI.com.
Maliyah was diagnosed with neuroblastoma after doctors found a tumor growing in her abdomen when she was just 2. DeLuca has been battling myeloid leukemia for the past three years, WPXI.com reported.
"There's always someone there, always a friend. Children helping children is always the best support because they don't know," Jones told WPXI.com. "I've helped mothers get through their child being diagnosed, and they've helped me."
While Jones said Maliyah is transferring to Sloan Kettering Cancer Center in New York and Madelina's mother posted that she has finished chemotherapy, both hope the photo continues to circulate in order to raise awareness.
"I really want this picture to be seen all over the world because it expresses so many things: friendship, sickness, love comfort & support to name a few," Jones wrote on Facebook. "I want people to feel what I felt in the moment I took the photo."