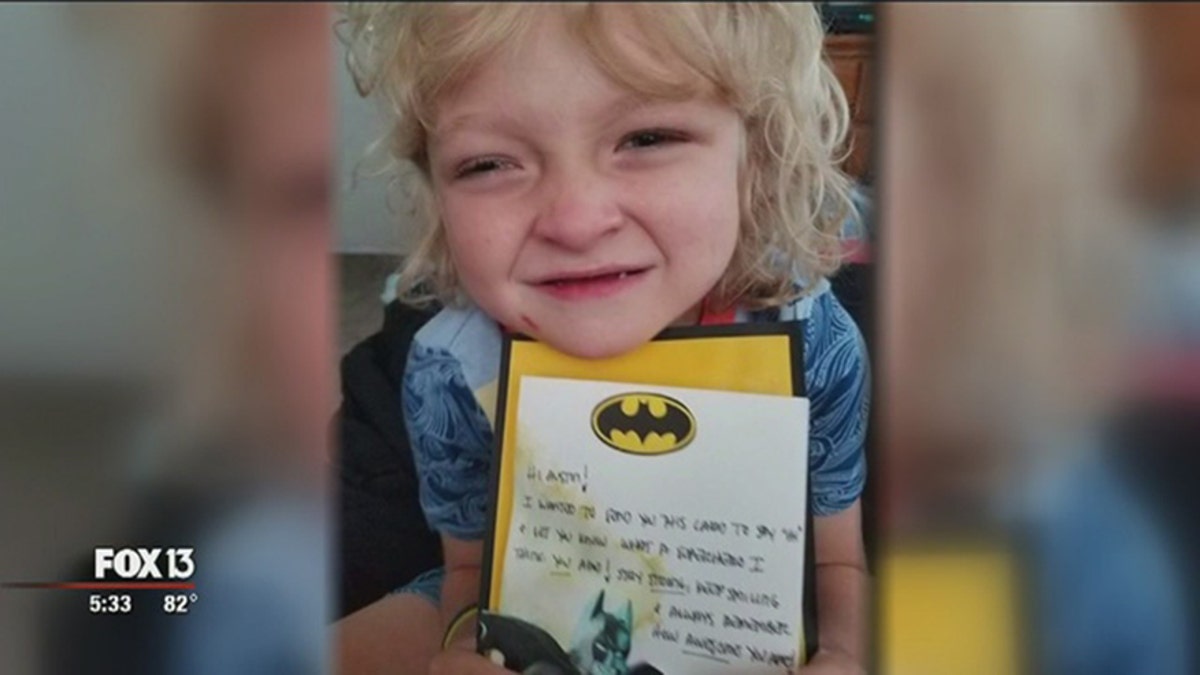 A Florida mom is trying to give her sick son a birthday present of epic proportions.
Katie Smith wants her son, Austin to get as many birthday cards as possible. He turns six in a few weeks.
She says every time Austin goes to the mailbox and finds something with his name on it, he overflows with excitement.
"'Is this for me? Is this for me?'" she exclaimed, describing Austin's reaction to mail. "He knows the A for his name, [and squeals] 'Look! It's for Austin!'"
Austin has had it rough since he was born. Early on, he came down with the flu, and then pneumonia. Just as quickly as he would get over one illness, he would come down with something else.
Reality hit Katie when Austin was at All Children's Hospital in St. Petersburg for an extended stay. They had him on a ventilator for months. When he was finally able to be released, she saw something that shook her to the core.
"The day we left it was written in his paperwork from the ICU, that he wasn't going home," she said.
He did go home but still has severe ongoing problems. He is fed through a breathing tube, can't fight off germs, and is progressing slower than other kids his age. Every day is a gift.
"We try to do as much with him as we can and just take it day by day and try not to think of the reality," Katie said.
Birthday card or note to Austin can be sent via his Facebook page, which was started before he was diagnosed with the mitochondrial disease.
Letts may also be sent to:
Austin Wieschowski
P.O. Box 6394
Lakeland Florida 33807
This article first appeared in Fox 13.