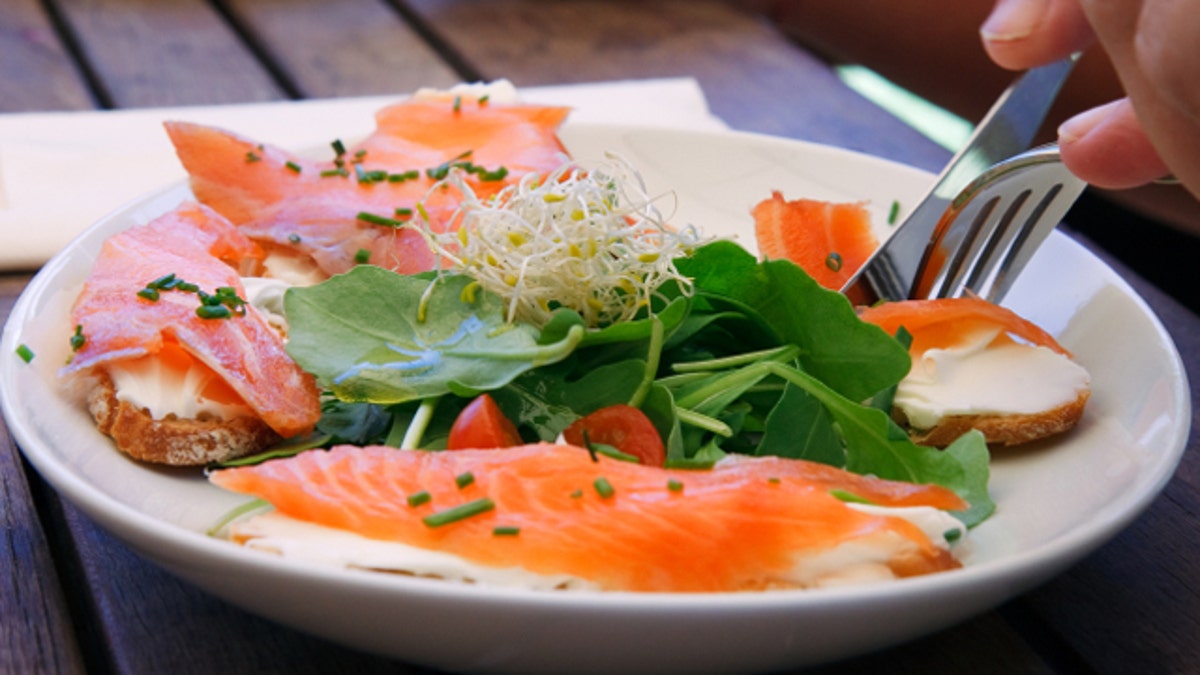 A Massachusetts seafood company is recalling some of its smoked salmon products because of possible contamination by the bacterium listeria monocytogenes.
Spence & Co. Ltd. of Brockton said Wednesday that the bacterium was discovered during routine sampling. No illnesses have been reported.
The firm is recalling the Wellsley Farms brand smoked salmon nova sold in 16-ounce packages through BJ's Wholesale Club in Florida, North Carolina, Georgia, Delaware, Pennsylvania, Maryland, New Jersey, New York and Ohio on June 13.
The company is also recalling and Spencer and Co. Ltd. brand smoked salmon trim sold in 8-ounce packages in Ohio, Kentucky, Indiana, Colorado, Wyoming and Utah between June 22 and 29. It was distributed through grocery chain Krogers Co. and its King Soopers brand.
The packages bear lot number 6704701.
Listeria monocytogenes can serious illnesses and in some cases death.