Marta Montenegro: Make Your Child's Food Choices a Real Deal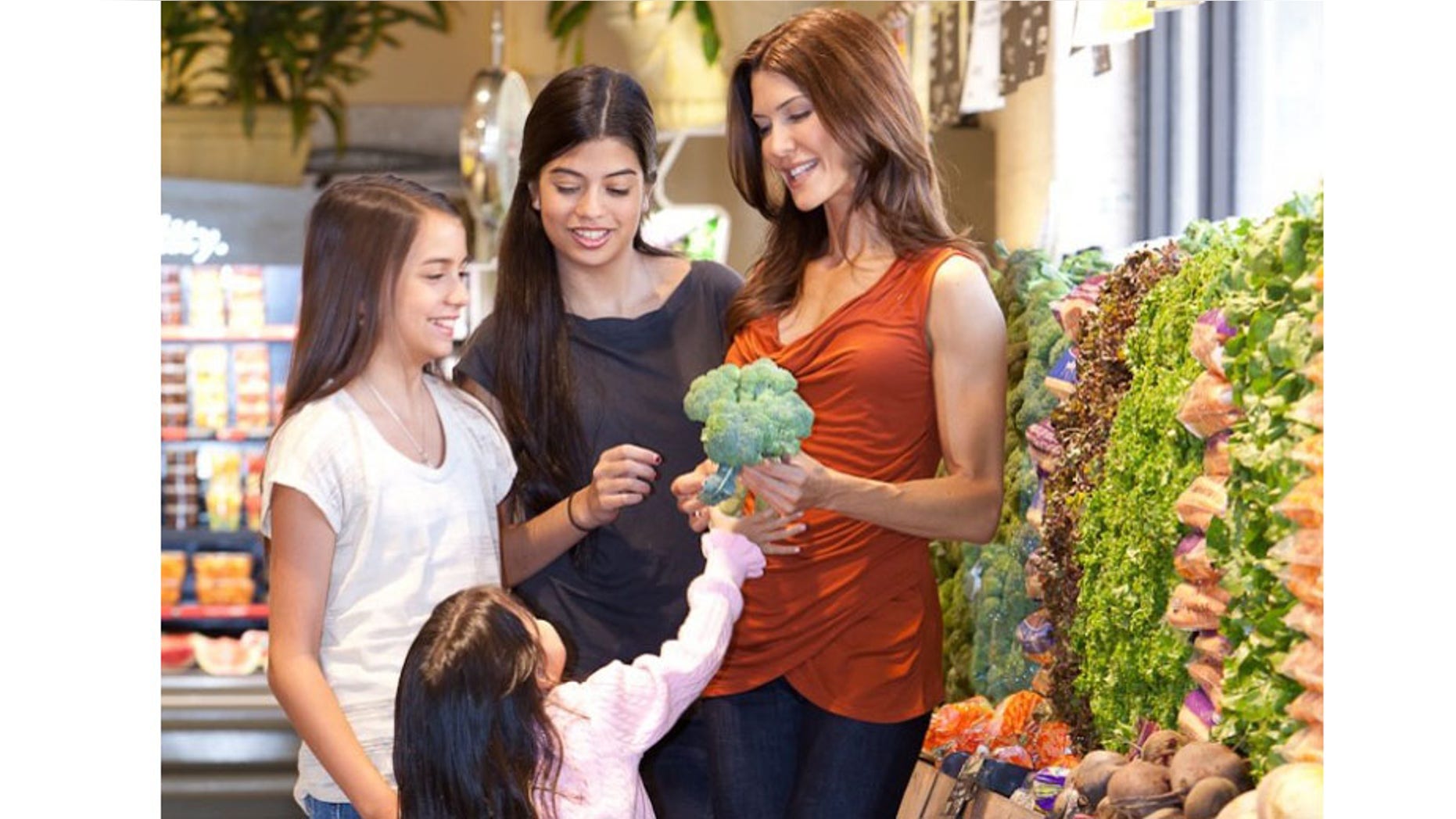 "Wait until dinner, otherwise you won't be hungry." This was my mom's advice when, as a child, I told her I wanted some afternoon ice cream.
These days, many moms still swear by three square meals as the best way to keep their kids' appetites in check.
Mom's fear was pretty reasonable if I became too full to have the chicken with veggies that was planned for dinner.
Was mom wrong?
In a study where 2,372 girls (9-10 and 19-20 year olds) diet were assessed for eating frequency and adiposity, subjects showed a lower body mass index and waist circumference as the frequency of snacks increased from zero to more than 3 times a day.
"A lower eating frequency predicts a greater gain in adiposity in adolescents females," concludes the study published in American Journal of Clinical Nutrition.
Savvy chef
One thing is to spread out the kid's meal throughout the day and another, the type of food and portion size.
The study didn't provide this information, however another study published in the same journal found that when children from ages 3 to 6 were given smaller entrée portions of macaroni and cheese, thus decreasing the more energy-dense food. However they kept a fixed portion of the more nutritious food such as fruits and vegetables. While they decreased the intake of the caloric food, it encouraged them to eat the most nourishing food.
What's in?
It all begins in the supermarket. This is why Erin Macdonald, R.D,  and Elizabeth Somer, MD, R.D., recommended the following food staples that any mom should include in her shopping cart.
According to Macdonald, these are food must haves:
Protein: lean and clean – eggs, beans, lentils, soybeans, tofu, chicken breast or thigh, greek yogurt, fish(opt for omega-3 rich fish, like wild Alaskan salmon, wild pacific halibut, black cod/sablefish, trout, tuna – fresh or water-packed canned chunk light), milk (nonfat or 1%), milk-alternatives (almond, soy, rice, hemp, flax), light organic cheese
Produce: fresh fruits and veggies; frozen fruits (no added sugar) and veggies; freeze dried fruit and veggies (crunchy and fun), salsa
Smart carbs: quinoa, oats (steel-cut, old-fashioned, rolled), brown rice; different grains like amaranth, spelt, barley, bulgur, wheat berries; whole wheat or brown rice pasta; sweet potatoes, Yukon gold potatoes
Healthy fats: avocado, extra virgin olive oil, grape seed oil, coconut oil, nuts (almonds, walnuts), almond butter, all-natural peanut butter, seeds (flax, hemp, chia).
Beverages: water, green tea, herbal tea, coconut water.
Somer also points out to include food rich in DHA omega-3 to support brain development. "Select foods fortified with algal DHA to give your kids the nutrients they need, such as Horizon's Organic Milk and Life Balance Flour Tortillas," she says.
When pressed for time, you still can get some pre-made healthy and yummy food options:
Breakfast – nonfat greek yogurt + 1 banana; 1 apple + 1 pouch almond butter (Justin's, Peanut Butter Co.); 1 pouch Oat Fit oatmeal – add hot water from local coffee house- + 1 piece fruit
Snack – 100 calorie pack nuts + 1 piece fruit; mixed cut vegetables + 100-calorie package guacamole; nonfat Greek yogurt + 1 piece fruit; turkey jerky + 1 piece fruit; edamame (soybeans); nonfat cottage cheese + 3-4 spoonfuls fresh salsa
Lunch – salad bar: dark greens, all the vegetables possible, 2 scoops beans, dash olive oil, vinegar, small scoop of nuts or avocado (by-pass the pasta salad, cheese, creamy dressings, fried noodles); deli-counter make-your-own sandwich with whole grain bread, turkey, lettuce, tomato, onion, avocado, mustard, pickle; sushi counter (1 box sushi or sashimi); deli counter 1 piece roasted chicken breast (remove skin) + 1 container fruit salad)
Get the kids involved!
Somer recommends making sure kids get her hands dirty in the process:
Celebrate with food: Use cookie cutters to transform an ordinary lunch into a fun meal. Seasonal cookie cutters are inexpensive and can be used to create festive meals with tortillas like heart-shaped quesadillas or bunny-shaped banana and peanut butter wraps.
Make it an educational process: Bringing in ethnic foods teaches kids different cultures and expands the palate. Try tortillas and hummus for a healthy snack.
Create a family tradition: Let the kids plan "Tuesday Taco Lunches" and choose the ingredients.
Swap it!
Recipes by Erin Mcdonald, RD
The problem: Your kid wants ice cream.
Make a Yogurt Parfait
1 cup nonfat plain greek yogurt
   Zest of ½ orange
   ½ tsp. vanilla extract
   ¼ cup granola (Kashi, nature's Path)
   1 cup fruit (strawberries & banana; mixed berries; mango & pineapple chunks)
   1 tbs. Chia seeds
Mix yogurt, orange zest, and vanilla extract in a bowl
Place half of the yogurt in a glass; top with half of the fruit and half of the granola; repeat layers.
Top with1 tbs. chia seeds
The problem: your kid wants sugary cereal
Make a Hot Quinoa cereal
? cup quinoa, rinsed and drained
   ½ cup water
   ½ cup apple juice
   1 tsp. cinnamon
   1 apple, chopped
   ¼ cup dried cherries or raisins
   1 tsp vanilla extract
   1 tbs. agave nectar or honey
   1 cup unsweetrened vanilla Almond milk (soy milk or nonfat milk)
Combine quinoa, water, and juice, and cinnamon in a pot and place over medium-high heat on the stove; bring to a boil and reduce to a simmer. Cook 5 minutes. Add the apples, dried fruit, vanilla, and agave and cook and additional 10 minutes or until quinoa is done. Stir in milk. Pour into bowls and serve.
The problem: your kid wants chicken McNuggets
Make an Oven-Fried Chicken
1 cup yogurt
   1 lb. skinless, boneless chicken breasts, cut into strips
   1 cup whole wheat panko bread crumbs
   Onion and garlic powder
   Sea salt and black pepper
1. Preheat oven to 350F.
2. Place yogurt, onion powder, garlic powder, pinch salt, and ½ tsp, cracked black pepper in a large zip top bag and stir to combine. Add chicken to bag and let sit 30 minutes.
3. Line a baking sheet with aluminum foil. Place a rack on top of the baking shet. Coat the rack with canola oil cooking spray.
4. Place Panko in a large shallow dish. Remove chicken from yogurt and roll in the Panko. Place chicken on the rack.
5. Place chicken in the oven and bake 20 minutes. Remove and serve with quick homemade sauce by blending 1 cup organic ketchup with 1 cup mango chunks and ¼ cup BBQ sauce.