Many doctors use wrong test to diagnose kids' food allergies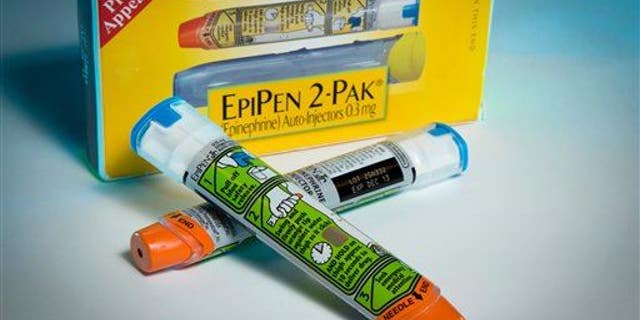 NEWYou can now listen to Fox News articles!
NEW YORK – NEW YORK (Reuters Health) - Primary care doctors often use the wrong test to diagnose food allergies in children, new research shows.
The practice can lead to overdiagnosis, with potentially harmful effects, including stunted growth due to unnecessary dietary restrictions, Dr. David Stukus, an author of the new study, told Reuters Health by phone.
Known as food allergy panels, these blood tests check for sensitization to several different allergens at once, including many foods that don't provoke allergic reactions, such as fruits, vegetables and different types of meat.
Insurers pay for the test. But allergists agree that children should be tested for sensitization to allergens one at a time, and only if there's strong evidence for a true food allergy.
Choosing Wisely, a public health campaign focused on reducing unnecessary and potentially harmful medical tests, specifically advises against using food allergy panels.
"These panels are marketed as convenient tools for physicians to obtain information about their patients regarding multiple allergens all at once," Stukus said. "However, there are rare if any instances where the use of such panels would offer any useful information for patients."
Stukus, of Nationwide Children's Hospital in Columbus, Ohio, and his colleagues had observed that primary care doctors seemed much more likely than allergists to order food allergy panels. To investigate, they looked at one year's worth of data on food allergy testing at their hospital.
The results, published in Pediatrics, confirmed their suspicions: panel tests accounted for 45.1 percent of the food allergy tests ordered by primary care doctors, compared to 1.2 percent of allergists' orders. Costs for testing were about $400 per patient with primary care physicians, compared to about $200 for allergists.
Misunderstanding of how to interpret food sensitization tests is widespread among physicians and patients, Stukus said, often leading to children being misdiagnosed with food allergies and put on unnecessarily restricted diets. In addition to putting children at risk of nutritional deficiency, Stukus noted, unnecessary dietary restrictions can actually increase a child's likelihood of developing a true allergy down the road.
"This is where true harm is coming from," he said. "That's what scares me as an allergist, and I've seen this in practice."
"The article underscores the importance of directed testing and understanding what tests you're ordering and really not ordering a panel of food allergy tests for any reason," said Dr. J. Andrew Bird, director of the Food Allergy Center at Children's Health in Dallas and associate professor at UT Southwestern Medical Center, who wasn't involved in the study.
Overdiagnosis of food allergy can have lasting ill effects, Bird said in a phone interview. "If you're misdiagnosed with cow's milk allergy, then you are at increased risk of having poor growth parameters compared to your peers who are on cow's milk or a fortified formula," he noted. "It's really the long-term consequences of unnecessary avoidance that we worry about in terms of the kids' growth."