Many at High Heart Risk Don't Get Enough Drugs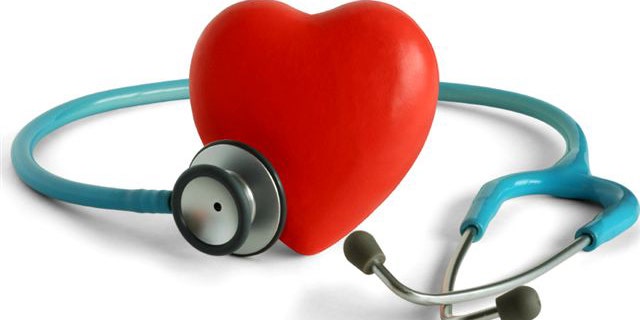 NEW YORK – People who are hospitalized after a heart attack often aren't getting the kind of intensive cholesterol-lowering drugs that could save their lives, a new study suggests.
Evidence has shown that after suffering a heart attack, patients are less likely to have another if they start "intensive" therapy with cholesterol-lowering statin drugs. National cholesterol guidelines generally recommend that people who have survived a heart attack be placed on intensive lipid-lowering therapy that uses high doses of certain statins, or a statin combined with ezetimibe (Zetia), to aggressively lower so-called bad cholesterol and raise the "good" version.
But those guidelines are often not followed, according to data from more than 65,000 patients treated at hospitals in the U.S.
"This is really surprising," Dr. Gregg Fonarow, the study's senior author and a cardiologist at the David Geffen School of Medicine at the University of California, Los Angeles, told Reuters Health. Because doctors aren't prescribing based on what evidence has shown is effective, he said, "there are patients that are having coronary events that could have been prevented."
Fonarow and his colleagues analyzed the medications given to patients who were hospitalized for heart attacks and unstable angina, pain caused by low blood flow to the heart that is often a precursor to a heart attack, between 2005 and 2009. Nine out of ten patients had suffered a heart attack and all the hospitals were participants in a program to promote American Heart Association guidelines called "Get With The Guidelines."
But when the patients were discharged from those hospitals, less than 40 percent were put on the recommended intensive statin therapy -- the rest were prescribed a less intensive treatment, generally consisting of a single type of statin at lower dosages. Even among patients with high "bad" cholesterol levels, only about 50 percent were put on the intensive drug regimen. The results are published in the American Heart Journal.
Most of the study's authors have received grants from drug companies that make statins or have been consultants for the companies.
Fonarow said there are two reasons why too few patients are getting intensive statin treatment. First, "the guidelines have a number of different recommendations and don't necessarily make it crystal clear that the intensive statin therapy is highly preferred," he said. Some doctors, he explained, might start patients on less intensive therapy, planning to see how they respond and adjust doses later.
It could also be that the guidelines, which are less than ten years old, are taking a while to become the norm in practice. On that point, Fonarow said he and his colleagues are "hopeful that the study will call attention to this issue, and that can translate to better treatment."
Dr. Dennis Ko, a cardiologist at the Schulich Heart Center at Sunnybrook Health Sciences Center in Toronto, who was not involved in the study, agreed the guidelines can be confusing and it may be taking time for doctors to start widely adopting them.
"The evidence for the intensive-dose statins is there," he told Reuters Health, "but some people may not be fully attuned to that evidence."
Some doctors might think the evidence doesn't apply to their patients, especially if those patients are older. "People are quite wary to (prescribe) the highest dose of statin therapy for the older and sick patients," Ko said, because they fear there might be side effects such as muscle breakdown.
But statins are most important for older patients, Ko added, since these patients have the highest risk of dying from a heart condition. He suggested more education for doctors to make sure they understand how the guidelines apply to the prescriptions they write.
When people have been hospitalized with a heart attack or unstable angina, Fonarow noted, their chances of having a future heart attack or of dying from a heart-related condition are 20 percent higher if they are on less-intensive statin therapy than when they are on a more-intensive drug regimen.
"That contributes to a substantial portion of patients that are having events that could have been prevented," Fonarow said. "This has real consequences."