Man Finds Cockroach Embedded in Throat Lozenge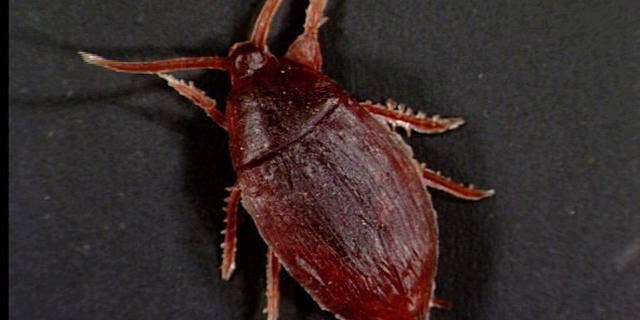 NEWYou can now listen to Fox News articles!
An Australian looking for something to soothe a sore throat Monday instead found a cockroach embedded in a cough drop.
Glenn Franks went to a convenience store in the Sydney Harbour tourist hotspot of Circular Quay to buy his favorite brand of lozenge when he made the discovery.
The 37-year-old said he bought a packet of Nestle's Butter Menthol cough drops and was unwrapping one as he left the store when he spotted the bug.
"I was about to put it into my mouth when I saw it," he said.
"I went straight back into the store and showed the guy I bought it off just to make sure."
Franks phoned Nestle immediately and the company offered to send him a "modest" check and asked him not to speak to the media, he said.
A Nestle spokeswoman said it was concerned about the discovery and was trying to contact Franks so it could get the offending lozenge tested.
"I could have bought this for my daughter, taken it home and eaten it," Franks said.