Limiting interns' work hours may reduce medical errors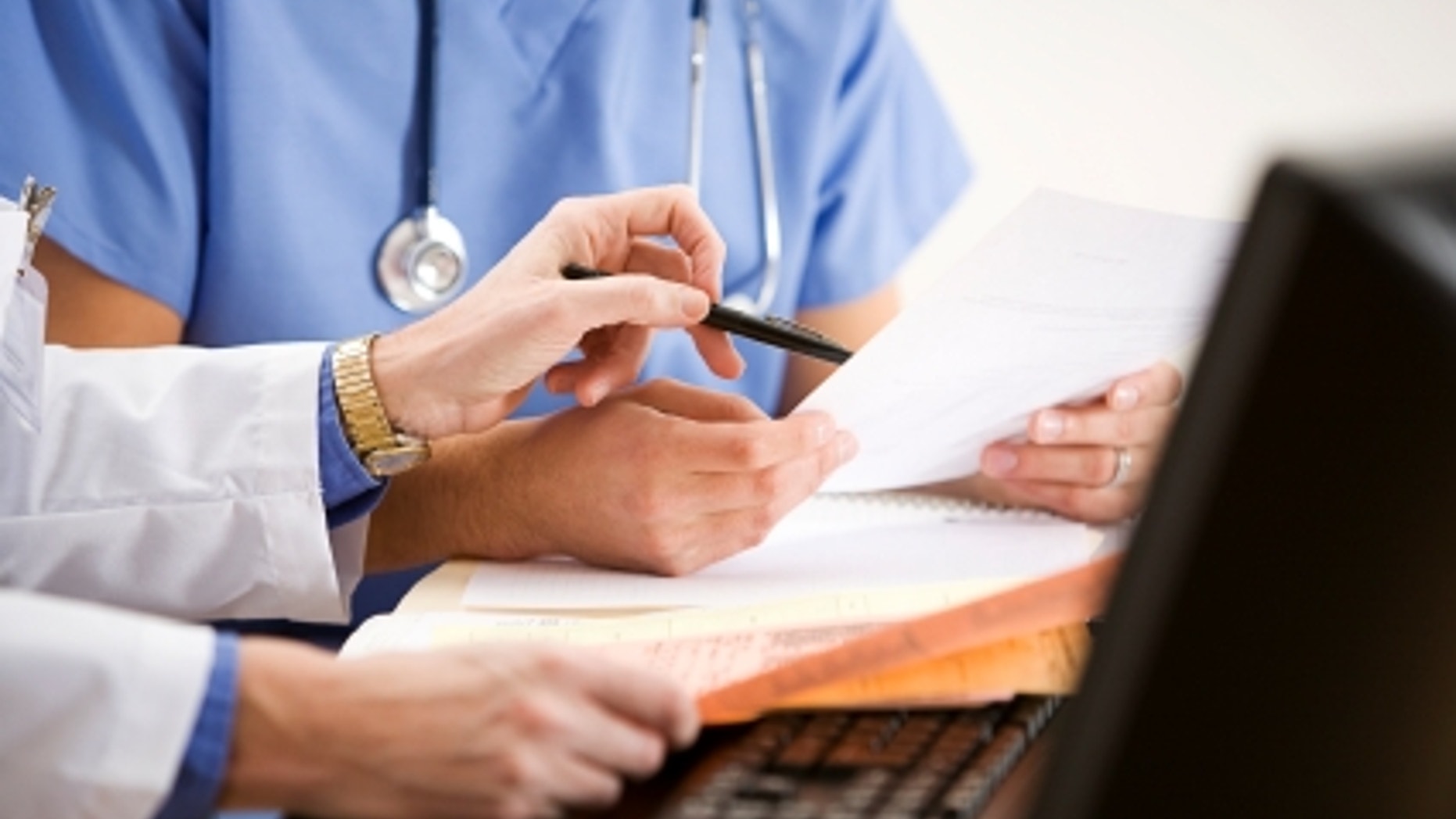 Restrictions on work hours for doctors-in-training may end up inadvertently limiting their educational opportunities and increasing errors, new research suggests.
Long shifts and lack of sleep among medical residents have long been a concern, leading the Accreditation Council for Graduate Medical Education (ACGME) to introduce restrictions on work hours in 2003 and again in 2011.
The most recent regulations limit work shift lengths for first-year residents, called interns, to 16 hours.
But those rules may mean trainees spend less time in the hospital during the day, when they have the most opportunity to learn from attending doctors, and could increase the number of times a patient's care is passed between residents, researchers said.
"There was a lot of worry about increasing the number of hand-offs from physician to physician, but on the other side was the growing evidence that we just don't function very well after being up for 20 hours straight and this could be related to the high number of errors we've seen in hospitals," said Dr. Srijan Sen, from the University of Michigan in Ann Arbor.
For their study, Sen and his colleagues analyzed surveys of 2,300 first-year residents in 51 programs before the newest regulations went into place in 2009 and 2010 and after the rule change in 2011.
Residents' weekly on-duty hours dropped slightly, from 67 before the 2011 regulations to 64 after, the study team found.
There was no improvement in residents' reported sleep and general well-being in 2011, however, and the proportion of medical trainees who said they'd made a serious error in the past few months rose from 20 to 23 percent.
In addition to a larger number of hand-offs with shorter shifts, one concern is that hospitals didn't bring on more staff after the rule change - so residents may have been expected to do a similar amount of work in less time, the researchers wrote Monday in JAMA Internal Medicine.
"At a lot of these hospitals, there weren't funds available to really hire new staff or find a way to alleviate the extra work caused by limiting shift length," Sen told Reuters Health. "A lot of the interns, it seems, were asked to do 24 hours' worth of work in 16 hours."
Maximizing safety 
Other reports released in the same journal also suggest unintended consequences stemming from the regulations.
Dr. Sanjay Desai and colleagues from Johns Hopkins University in Baltimore randomly assigned their own residents to work shifts that followed the 2003 or 2011 ACGME rules.
They found the 2011 schedule led to a more consistent sleep pattern among doctors-in-training but also to more hand-offs between residents and a reduced quality of patient care, in the eyes of both nurses and the residents themselves.
Trainees following the new regulations spent less time at the hospital during daytime hours and admitted fewer patients than those operating under the 2003 guidelines, which allowed for work shifts of up to 30 hours.
Desai said the most concerning work model was the one most hospitals have turned to under the new restrictions - when residents work the night shift for five or six days straight, known as a "night float."
"With the night float model, there were such frequent hand-offs of care... that the patients, and the physicians, felt as if nobody owned the care of this patient," Desai told Reuters Health.
"The idea that we turned over care so often introduces inherently a concern for safety that hasn't been tested."
Researchers didn't have direct data on patient errors and other outcomes under the different resident schedules.
ACGME Chief Executive Officer Dr. Thomas Nasca told Reuters Health via email that the new studies "provide valuable insight into certain dimensions of the ongoing discussion within and outside the profession related to resident education, sleep, well-being, and patient care delivery.
"They do not, however, address other relevant questions, such as supervision by faculty and senior residents, actual clinical outcomes, preparedness of entering Interns for the duties assigned, and other dimensions of the learning environment that are relevant to the complex interactions inherent in the teaching and learning environment."
A research letter from Dr. Brad Spellberg of the Los Angeles Biomedical Research Institute at Harbor-UCLA Medical School in Torrance and his team points out that reducing the workload of first-year residents may mean second-years have to fill in and work more hours. And having fatigued second-years may be a bigger problem, they noted, because the more advanced residents are often the ones making important patient decisions.
In a commentary published along with the three studies, Dr. Lara Goitein from Christus St. Vincent Regional Medical Center in Santa Fe, New Mexico, and Dr. Kenneth Ludmerer of the Washington University School of Medicine in St. Louis called the 2011 limitations "too inflexible."
Sen and Desai agreed that allowing residents to work an unlimited number of hours isn't very safe. But Desai said he hoped ACGME would allow more residency programs to do studies like his to determine what type of work schedule is safest and most conducive to learning.
"I think it's pretty clear that there are problems with this new system, and we have to find a way to tweak it or change it to really improve the outcomes for both the residents and the patients," Sen said.