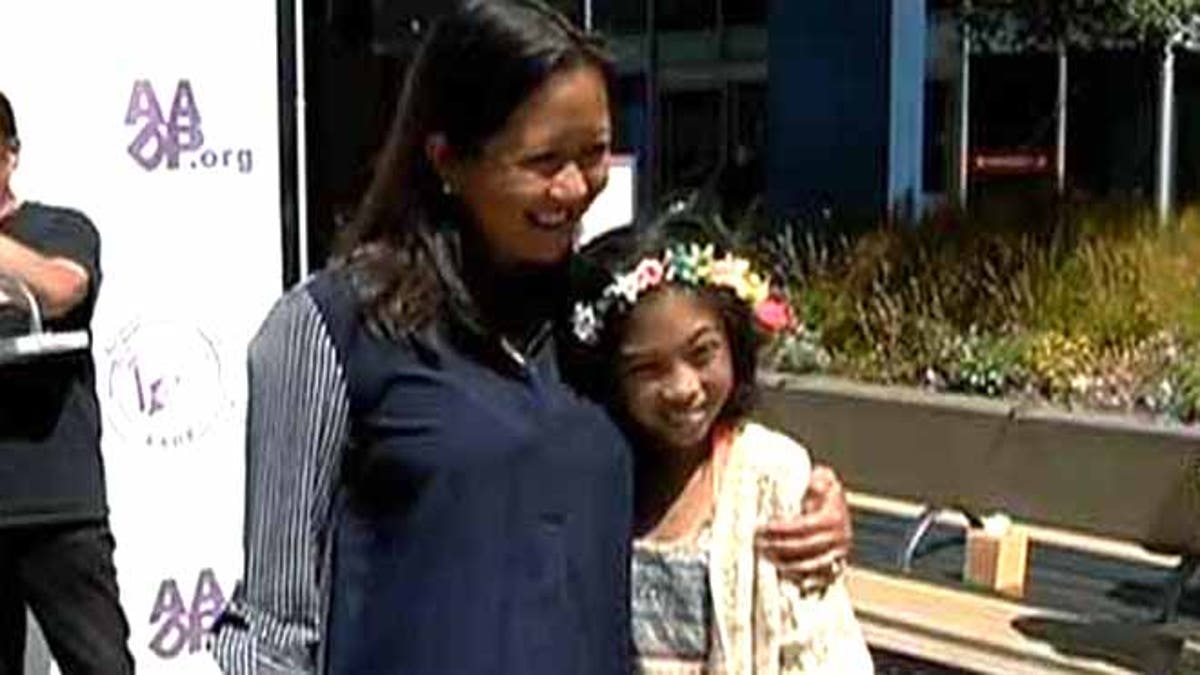 Two strangers who live on opposite sides of the country will forever be connected after being matched for a bone marrow transplant.
Mailyna Mayate, 12, was diagnosed with a rare blood disorder called Beta Thalassemia, MyFoxAtlanta.com reported. The condition affects her red blood cells and requires a blood transfusion every three weeks. The California native was placed on a bone marrow transplant waitlist for a year and a half before she found a match living 3,000 miles away.
The match was Kristine Sydney, a Rhode Island resident who decided to sign up for Be the Match as a donor through the Asian American Donor Program.
"It didn't hurt at all. It hurts less than falling on the ice when [you're] learning to skate for the first time," Sydney told MyFoxAtlanta.com.
A year after the transplant surgery, Mayate is learning to dance and has been playing soccer, MyFoxAtlanta.com reported. And, she finally got to meet the woman behind the match.
"I'm so happy to meet her and celebrate that she could come out here," Mayate told MyFoxAtlanta.com.
Doctors say it's important for people of different races and ethnicities to register for the National Marrow Donor Registry so patients like Mayate won't have to wait so long to find a match.
"The joy of seeing her. My body can't even contain it. I'm trembling, not because I'm nervous, but I'm so very, very happy," Sydney told the news station.