Landmark breast cancer study finds 10 strains, revolutionizes treatment options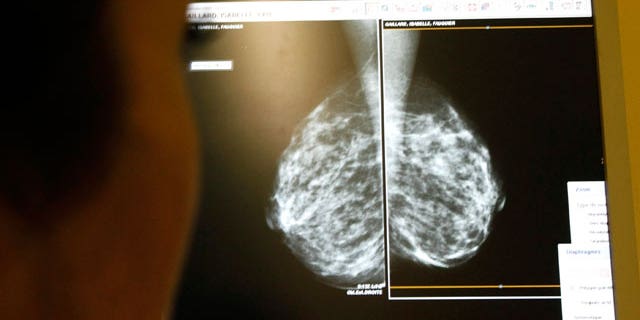 LONDON – In what has been hailed a "landmark" discovery for breast cancer treatment, scientists have revealed that instead of viewing the condition as a single disease, it should be thought of as 10 distinct diseases.
Researchers in the UK and Canada studied 2,000 women with the disease and found that breast cancer could be classified into 10 separate types. All but a handful of the tumors fell into one of the 10 categories, with each category indicating how aggressive the condition was and how it reacted to specific treatment.
The study -- published Wednesday in the journal Nature -- is the biggest of its kind globally and has been hailed as the "holy grail" of breast cancer treatment, The (London) Daily Telegraph reported.
"We are over-treating a significant number of women. We are not doing that because we are evil, we over-treat them because we just cannot precisely define the ones who are going to benefit," lead researcher Prof. Carlos Caldas said.
"If we could identify sub-groups where they have such good outcomes that we could spare them treatments instead of adding more and more toxic treatments, that would have enormous value for women," he said.
The results of the study will not immediately benefit current sufferers of breast cancer.
The new information could first be used in clinical trials involving select groups of patients, but in three to five years doctors could begin developing more accurate tests to treat their patients, Caldas said.
The UK's Breast Cancer Campaign chief, Baroness Delyth Morgan, hailed the findings -- telling the BBC that the report could "revolutionize the way breast cancer is diagnosed and treated."
"Being able to tailor treatments to the needs of individual patients is considered the Holy Grail for clinicians and this extensive study brings us another step further to that goal," Morgan said.
According to the Telegraph, various studies suggest that for every one woman whose life is saved, up to 10 women end up undergoing unnecessary treatment for breast cancer.