Ice cream maker Blue Bell restarts biggest plant shut for listeria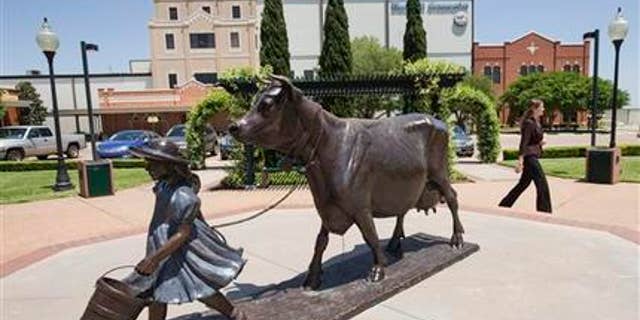 DALLAS – Texas ice cream maker Blue Bell Creameries resumed operations on Wednesday at its largest plant, which had been shut due to a listeria outbreak that halted the company's production about six months ago.
The Brenham, Texas, plant, located at company headquarters, is the third of the 108-year-old ice cream-maker's plants to restart operations. Blue Bell resumed production at its Alabama and Oklahoma facilities in the past few months.
"Over the past several months, we have been preparing our facility for this day," said Greg Bridges, vice president of operations.
The company said operations will be limited at the Brenham plant while assessments of new procedures and equipment and employee training are underway. The U.S. Food and Drug Administration cited Blue Bell with sanitation problems at all its plants, with the worst noted at Brenham, the company's oldest.
Ice cream produced there will be closely monitored and tested, the company said. No date has been set for when ice cream produced in Brenham will be for sale.
Blue Bell voluntarily recalled all products in April after 10 reported cases of listeria were linked to Blue Bell frozen treats. Three of those sickened later died.
Before the recall, Blue Bell ice cream had been sold in stores in 23 states and some international locations. Four flavors of the company's ice cream returned to store shelves on Aug. 31.
Blue Bell laid off or furloughed hundreds of employees as a result of the shutdown. As the company works through its phased plan to bring back its products, more employees are being recalled, it said.