How to love your post-baby body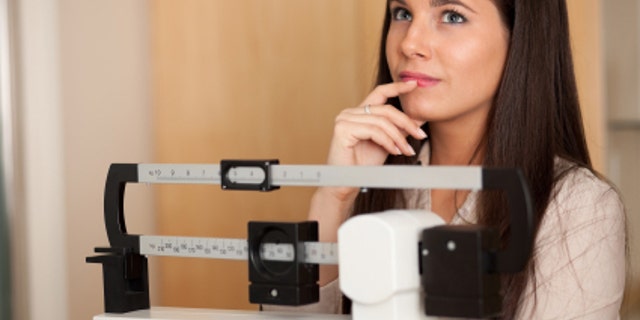 NEWYou can now listen to Fox News articles!
Pregnancy can wreak havoc on your body, and after giving birth, you're left with extra pounds, areas that sag or jiggle, and the dreaded belly pooch. But instead of feeling bad about it, you can learn to appreciate your new body and feel confident in your new skin.
Dress your curves.
"Our bodies are simply different after we have a child and we have to accept it and love it for how it is now," said Kimberly Riggins, a body image and self-love expert. So instead of trying to squeeze into your pre-baby skinny jeans, buy some pieces—bras included—that fit and flatter your new body.
Pamper yourself.
Finding time for yourself can be a challenge, but the more you do for yourself and your health, the better you'll feel each day. Making time to eat healthy, exercise, and get as much rest as you can will make you feel better about yourself. Even better: get a manicure, a massage or take a hot bath. "Treat yourself to all those things we talk about doing but never do," Riggins said.
Cherish your body.
"Think positively about your body and what it has done for you," said Heather Porter, author of Body Back: The Mother's Handbook to Medical, Physical and Emotional Well-Being.
"Yes, you may have some stretch marks, but your tummy has helped you perform a miracle." So instead of hating the way your body looks, focus on how strong it is and how it continues to help you care for your child.
Be patient.
It took around nine months for your body to change, so you can't expect it to bounce back overnight. Plus, the more you hate your body, "it's going to take that much longer for you to make any long-lasting changes," Riggins said. In the meantime, choose healthy foods that give you energy and make you feel good and activities that don't add stress to your body, like yoga or Pilates.
Don't read the tabloids.
Sure, that A-list celebrity is back down to her size zero pants two weeks after giving birth, but she had a team of experts to help her do it. "As an average mother, we feel like we dropped the ball somewhere and the truth is we haven't," Riggins said. So nix the celeb photos and celebrate your amazing body instead.
Be realistic.
"You can't jump into a skinny body if you didn't have one before," said Porter, who advises to work towards getting back to your pre-baby shape and to continue making improvements if you want to. Let your body recover from childbirth for the first six to eight weeks and get back the energy you'll need to start exercising.
Create your village.
Talk to any other mom who just had a baby, and she'll most likely feel the same way about her body. Together, you can motivate and lean on each other for support.