Hospital's four-legged employee helping to lift patients' spirits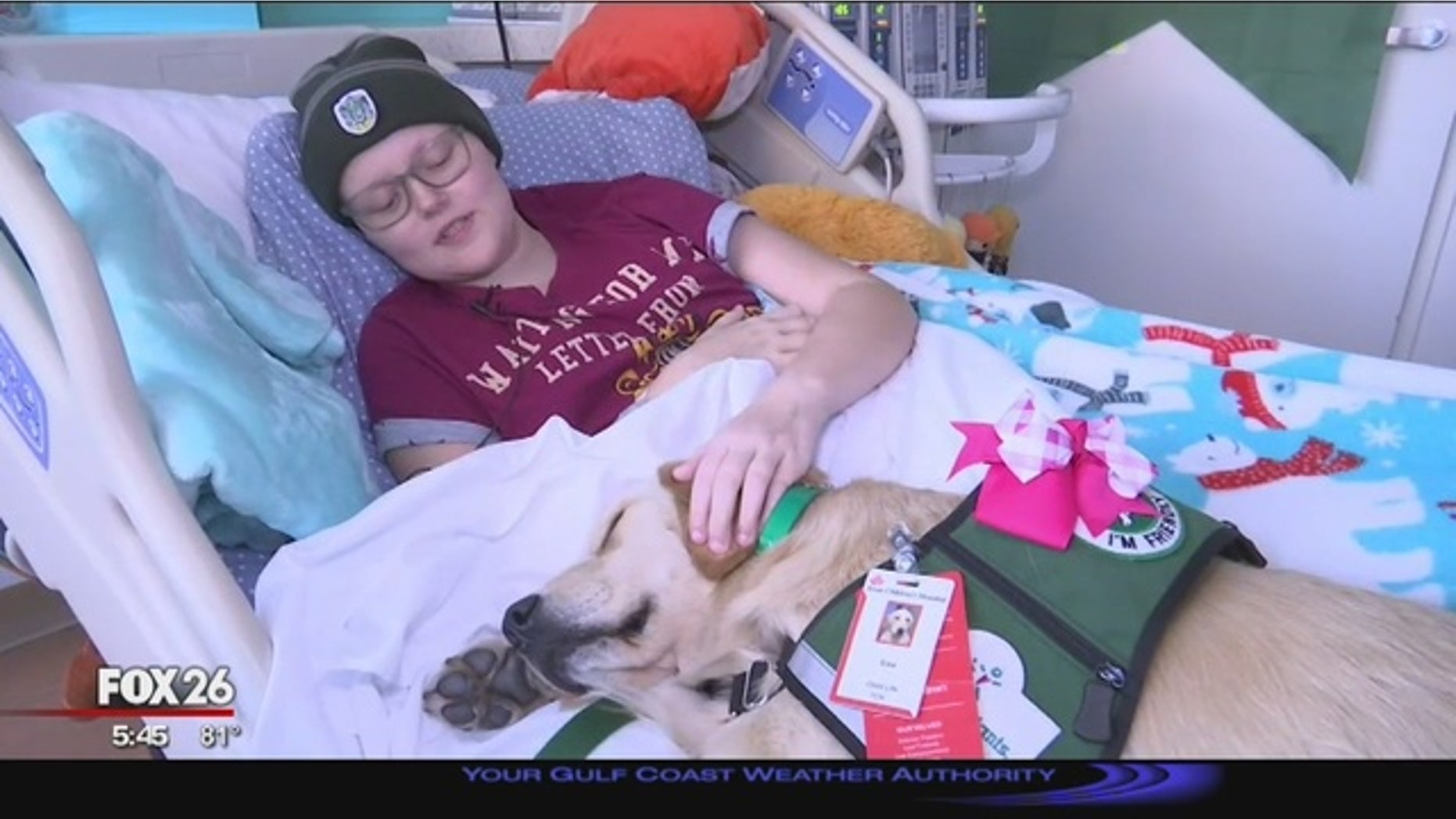 A new employee at Texas Children's Hospital is using the healing power of love to help young patients feel better. Elsa, the hospital's new golden retriever therapy dog, can be found snuggled up on patients' beds during her rounds.
"Elsa kind of normalizes the hospital experience for the kids," Sarah Herbeck, coordinator of Texas Children's Hopsital Animal Assisted Therapy, told Fox 26. 
Complete with a work badge on her name tag, Elsa is a welcome sight for many patients looking to take a break from the normal hospital routine. Jillie Beard is a 15-year-old patient who has been away from her pup for five months while she battles leukemia.
"She brightens it up because I'm a big animal person," Beard told Fox 26 of Elsa's visits. 
Herbek said Elsa either snuggles with patients or goes for walks through the halls to play fetch.
"I love her," Kimberly Alegrira, a 12-year-old patient, told Fox 26.