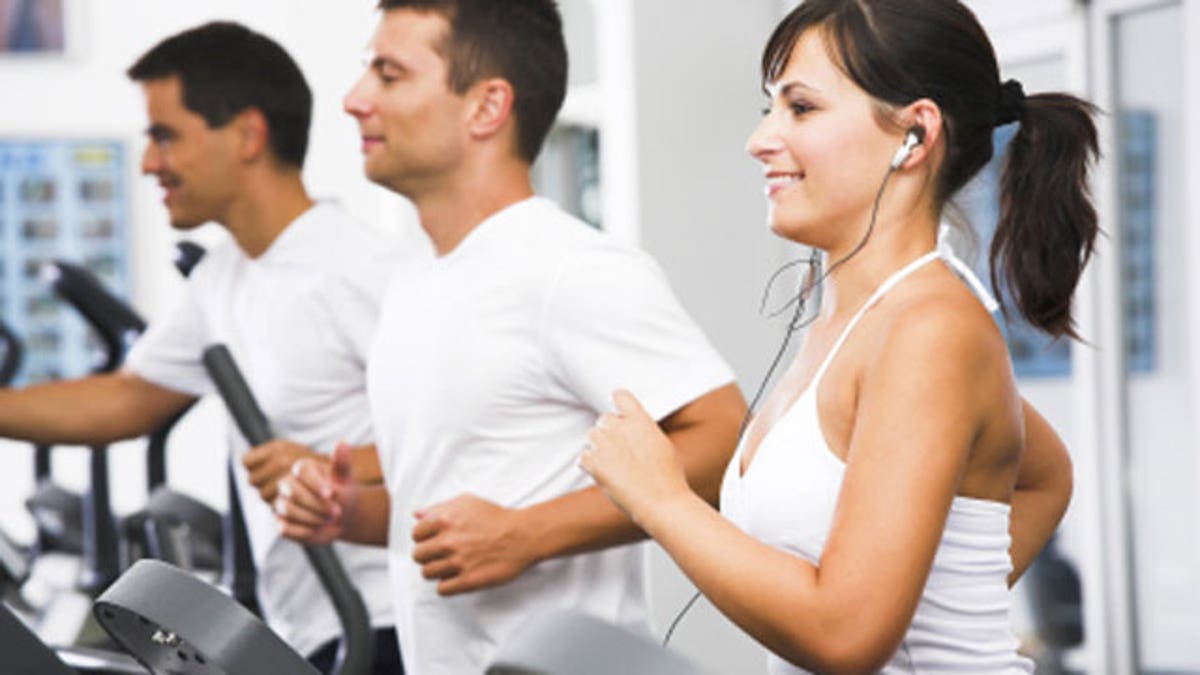 Text Messages
How they work: A service sends texts to remind you about healthy diet and exercise habits.
How they help: Think of the service as a virtual trainer/life coach who checks in on you and keeps you focused on your goals. In a 2009 study at the University of California, San Diego, people who received texts about healthy behaviors (for instance, "Control portions by dividing a large bag of snacks into smaller containers") lost four pounds more than those who didn't. Look for text services created by qualified experts, like medical doctors and registered dietitians.
Check out: Muschealth.com/weight, created by experts at the Medical University of South Carolina, delivers a daily diet tip. Myhealtheme.com gives diet and fitness advice from nutritionists and exercise physiologists.
Apps
How they work: Apps allow you to track calorie intake and log workouts on your smartphone.
How they help: Many studies have shown that keeping a food or workout journal can increase weight loss. But it can be a pain to whip out a notebook several times a day, then add up calories or miles logged on the track. Apps are portable and make the accounting feel like a game.
Check out: Lose It! tracks diet (there's nutritional information for more than 50,000 foods), exercise, and weight loss. MapMyFitness tracks workouts and can even help you find running, walking, and biking routes in your area.
Wireless Body Monitors
How they work: Think of them as upgraded pedometers: They track steps, calories, and weight.
How they help: The numbers don't lie. "People often under- or overestimate their caloric intake and expenditure," says Steven N. Blair, a professor of exercise science at the University of South Carolina, in Columbia. In a study that Blair and his colleagues conducted, published in 2011, people who used a wireless device lost twice as much weight as people who didn't, possibly because they saw how their choices affected their weight daily.
Check out: The BodyMedia Fit Core Armband ($180, with three months of free website access, bodymedia.com) reports calorie burn with nearly 100 percent accuracy. The Fitbit Ultra clip-on tracker ($100, fitbit.com) syncs its data with your computer wirelessly.
Fitness Video Games
How they work: Pop an activity-oriented game (anything from dancing to ski jumping) into your Nintendo Wii, PlayStation 3, or Xbox 360 and log in a workout without leaving your living room.
How they help: The variety of options makes this an ideal solution if you're tired of just loping along on a treadmill. Although you typically won't burn as many calories as you would doing the real thing, studies indicate that workout games help people stick with an exercise routine, and consistency is the name of the game when it comes to fitness-related health benefits. Games are also a good way to get the whole family involved in exercise.
Check out: Your Shape Fitness Evolved 2012 ($50, xbox.com), for the Xbox 360 with Kinect, lets you engage in various activities, including cardio boxing and yoga. The Zumba Fitness 2 ($40, zumbafitnessgame.com for stores), for the Nintendo Wii, is an upbeat cardio-dance workout.
Interactive Websites and Social Networks
How they work: Log on to get fitness and nutrition plans, track your diet and exercise, and interact with others who share your goals via message boards and tweets.
How they help: Research shows that the accountability that comes with group participation can be instrumental in successful weight loss; teaming up with others keeps you engaged when motivation lags. In a 2010 study published in the Journal of Medical Internet Research, the more often people used an interactive site after losing weight (on average, it was at least once a month for more than two years), the more successful they were at maintaining the weight loss. "There is growing evidence that surrounding yourself with healthy people, even virtually, helps you carry out your own healthy behaviors," says Mark Carroll Pachucki, Ph.D., a social scientist and a Robert Wood Johnson Foundation Health and Society Scholar at the University of California, San Francisco.
Check out: Sparkpeople.com is an online community that has free meal plans, lets you chart your progress, and provides motivating feedback from fellow users. And don't forget Facebook and Twitter. They're the perfect places to announce your plans to, say, run a 10K. Then watch those "likes" pop up when you post your finish-line pictures.