Here's how much it costs to raise a child in the US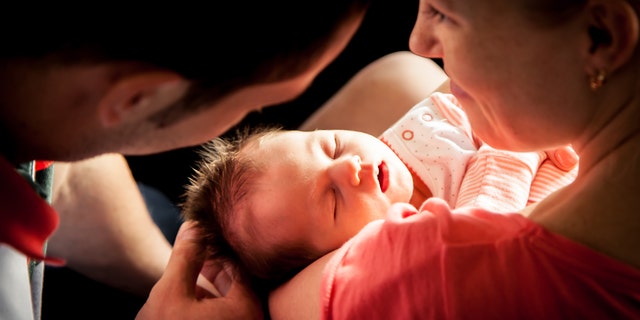 The cost to raise a child in the United States is down from last year, but the experience still requires spending a pretty penny, a new report by the U.S. Department of Agriculture (USDA) suggests.
The USDA projects that, in 2015 dollars, a middle class married couple will spend between about $12,400 and $14,000 annually, or $234,000 from birth to age 17. Those calculations don't include pregnancy- or college-related costs. In 2014, the estimate was about $245,000.
"This report, which we have produced for 55 years, gives families a greater awareness of the expenses they are likely to face, and serves as a valuable tool for financial planning and educational programs, as well as courts and state governments," Kevin Concannon, Under Secretary for Food, Nutrition and Consumer Services, said in a news release.
Projected costs vary based on region, household income and the number of children in a family. Families with lower incomes, for example, are expected to spend $175,000 on child-rearing costs up to adulthood, whereas those with higher incomes are projected to spend about $372,000 per child during that period.
According to the report, for middle-class married couples, those costs consist of housing (29 percent), food (18 percent), followed by child care and education (16 percent), transportation (15 percent), health care (9 percent), miscellaneous expenses (7 percent) and clothing (6 percent).
Families in the urban Northeast, urban West and urban South saw the highest projected child-rearing costs, whereas rural areas saw the lowest. The report found those expenses were about 24 percent lower in rural areas compared to the urban Northeast, the region with the highest expected child-rearing costs.
Depending on the family, those costs could potentially balloon by over 25 percent when considering the cost of childbirth and college-related expenses. A July 2015 study published in the journal Health Affairs estimated the median hospital bill for having a child was about $4,000, with the cost ranging from $1,189 to about $12,000. According to the College Board, the average single-year cost of tuition and fees for 2016 to 2017 was $33,480 at private colleges, $9,650 for state students at public colleges, and $24,930 for out-of-state students at public universities.