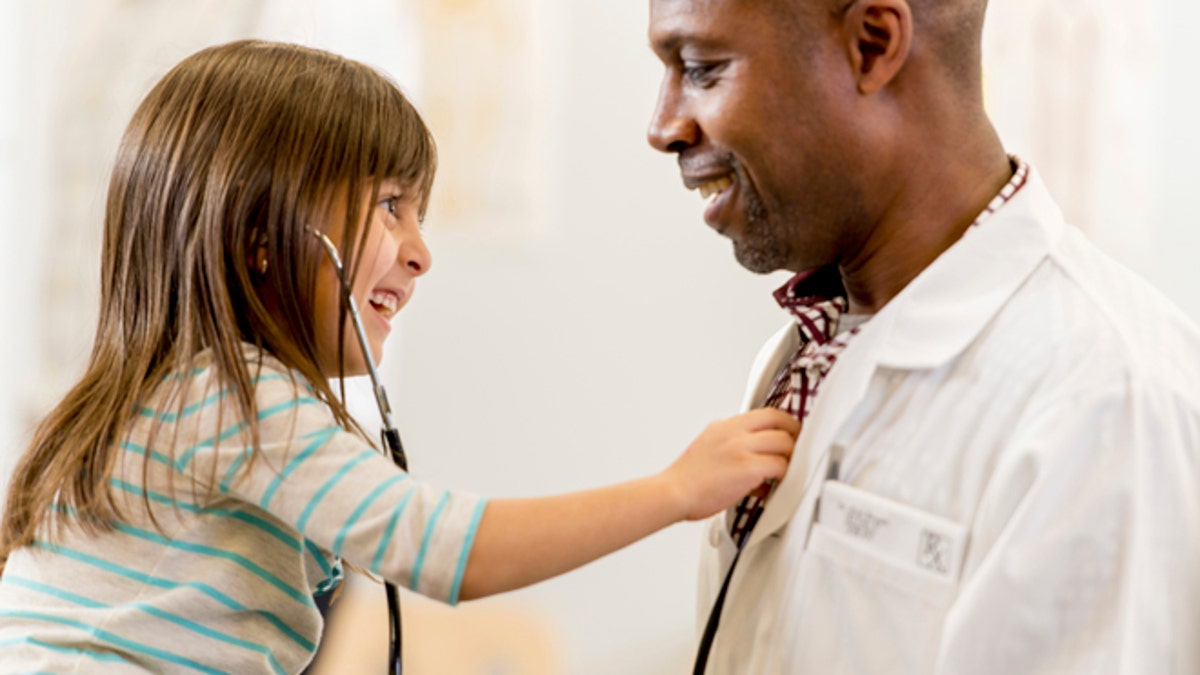 Part of raising a teenager is figuring when and how to let go of the reins so adolescents learn to make smart choices on their own.
But when it comes to healthcare, today's generation of so-called helicopter parents may be hovering so much that they prevent their teens from getting the most out of visits to the doctor, a new U.S. poll suggests.
By the time children reach age 13, there is no reason parents should be in the exam room for checkups, said Sarah Clark, associate director of the C.S. Mott Children's Hospital National Poll on Children's Health, based at the University of Michigan in Ann Arbor.
"It may be helpful for parents to remember their role is to guide children toward adulthood," Clark said by email. "For some, that means a shift from thinking of their role as fixing every problem to instead focus on creating opportunities to learn."
To see how often adolescents actually get to take charge of their health, pollsters asked a nationally representative sample of parents with at least one child aged 13 to 18 years in September 2015 what happened when their teen went to the doctor.
Roughly nine out of 10 parents said they would go with their teen for a routine checkup.
Only a third of respondents said a clinician spoke to their teenager privately during exams, without a parent in the room.
Two-thirds of parents said they would complete health history forms without involving their teen, mostly because they preferred to do this themselves.
Similarly, 70 percent of parents said they would make decisions about vaccinations without input from their kid, in this case because they considered vaccine decisions the parents' role.
More often than not, parents also said that both they and their teen would participate in discussions about physical, emotional or behavioral problems.
Independently, teens brought up their own questions only 5 percent of the time, and they discussed health problems only about 15 percent of the time, the poll found.
Even though parents say teens fail to participate at the doctor because adolescents are uncomfortable doing so, the findings suggest that young people really need more opportunities to take charge, the pollsters conclude.
It might be less efficient to hand paperwork to teens, and they might make mistakes at first, but this is part of them learning about their family medical history and understanding how to navigate a complex healthcare system.
Parents can also follow several strategies to help prepare teens to take a more active role in their own doctor visits, the pollsters point out.
Getting teens to write down any questions or concerns before the visit can help organize their thoughts. Letting children speak first during visits to encourage them to get comfortable discussing their health issues with a doctor is also key.
Even as young as 11 or 13, there are many confidential topics that children may need to discuss with providers without a parent in the room, noted Dr. Cora Collette Breuner, a researcher at Seattle Children's Hospital and the University of Washington and chair of a committee on adolescent health for the American Academy of Pediatrics.
That age is a good time for pediatricians and parents to explain to kids that they will have some time one-on-one with their doctor, as preparation for getting more autonomy during adolescence, Breuner, who wasn't involved in the study, said by email.
"You can never be too available to your kids, but you can be too interfering," Breuner added. "It is not a very easy task to learn how to talk to a healthcare provider about your medical problems in general, and one-on-one time with a healthcare provider is invaluable to this education process."