Study sees 'depression epidemic' among young doctors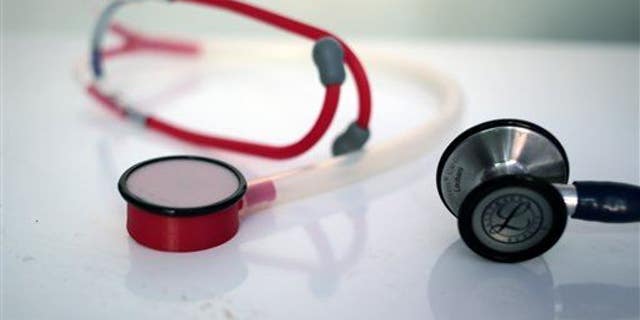 NEWYou can now listen to Fox News articles!
Almost one in three resident doctors may suffer from depression and their patients may suffer as a result, according to a new study led by a Harvard resident.
Douglas Mata and his team, which included an expert on physician mental health, examined 17,560 doctors in the early stages of their career using data from 54 studies conducted over the past five decades.
They found that almost 5,000 residents, or 29 percent, showed signs of depression, per AFP; individual studies put the rate at between 20 and 43 percent, according to a release.
Not all of these residents would qualify for diagnosis of a major depressive disorder, but "you can have significant symptoms that are just as debilitating even if you don't meet all the criteria," a researcher tells the Washington Post.
An editorial accompanying the study notes "these findings could be easily construed as describing a depression endemic." Why are residents depressed? The authors note doctors must complete grueling training during internship and residency periods after medical school.
They face long hours, high stress and responsibility, get little sleep, and spend "40 to 50 percent of their time" doing secretarial work, Mata says. "It's not rewarding." Overall, researchers say depression rates have increased over the past 50 years, which is "surprising and important, especially in light of reforms that have been implemented over the years with the intent of improving the mental health of residents." This could be due to shorter patient turnaround periods and advertising that prompts patients to ask for drugs they don't need.
Because previous studies have shown depressed doctors may be more likely to make mistakes, researchers hope to find new "strategies to prevent and treat depression." (This woman argues being a doctor is "humiliating.")
This article originally appeared on Newser: In Young Doctors, a 'Depression Epidemic'
More From Newser