Haitian Boy With Massive Tumor Being Treated in U.S.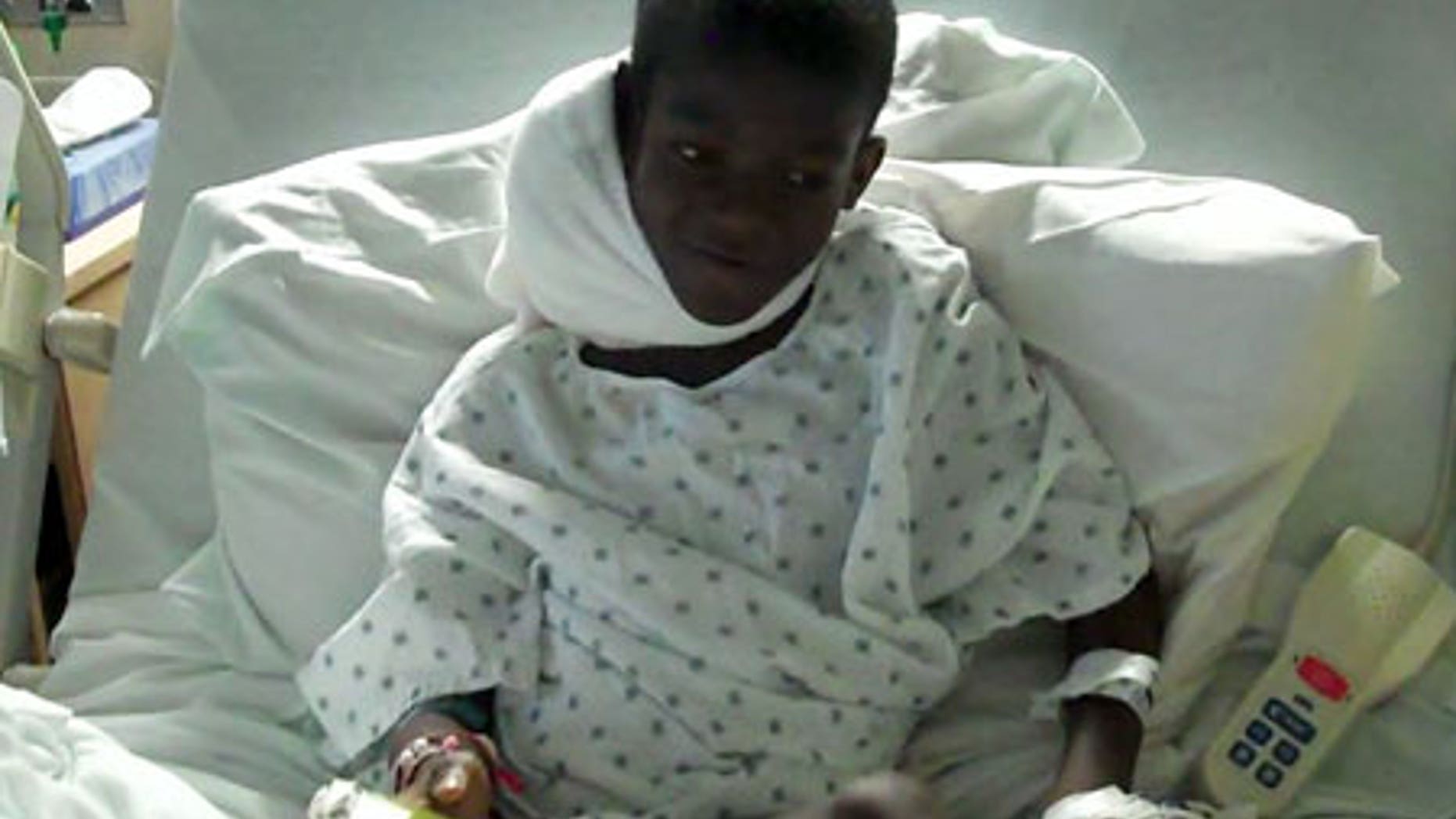 FORT LAUDERDALE, Fla. – A 12-year-old Haitian boy is in Fort Lauderdale to get treatment for a massive cancerous tumor on his neck.
It's the first time Esthelhomme Peterson and mother Denise Artiste have ever left their impoverished homeland. The trip was arranged by Broward General Medical Center nurse, Lauren Oldman, who met the boy while volunteering in Haiti after the Jan. 12 earthquake that devastated the Caribbean nation, New Times Broward-Palm Beach reported.
Michael Mooney, a staff reporter at the weekly paper, told FoxNews.com he visited the boy and his mother Thursday at the hospital.
"He had a CT scan this morning," Mooney said. "It's only a matter of time before he'll need surgery. It's a highly malignant tumor."
The boy already had surgery for a growth on his head, but the tumor on his neck appeared six months later. Artiste says it's so severe, her son can't sleep on one side or eat most foods because they could get stuck in his throat.
The boy was unable to get proper medical attention in Haiti, even after his mother moved to the capital city Port-au-Prince hoping to find better doctors.
The Associated Press contributed to this report.
Click here to read more from the New Times Broward-Palm Beach.