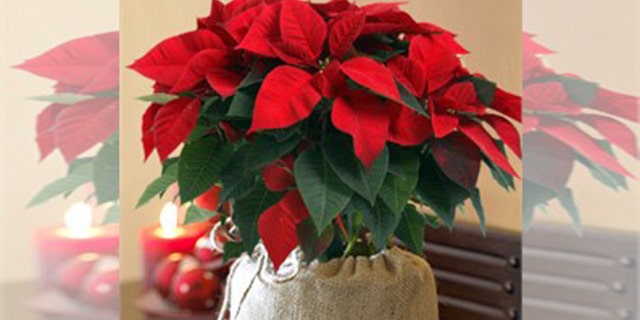 The holiday season is a great time to bestow green gifts upon your loved ones, and also to practice the sustainable tips you've gleaned during the year. After all, adopting responsible habits is cause for celebration, whether you believe in Santa Claus, Hanukkah Harry or nothing at all.
Spending time with friends and family is paramount during the holidays, and odds are you'll host or attend a soiree or three. If you're welcoming people into your home, best to feed them local, organic produce
The fruits and vegetables will taste better and be more nutritious, having traveled a shorter distance to get from the farm to the table. What's more, the delivery truck burns less fuel shipping locally grown goods to the market, decreasing the farm's carbon footprint, as well as your own.
It's also important to use produce that's in season where you live, and therefore not being grown by artificial, inorganic means. For a list of what's available in your neck of the woods, along with some healthy recipe ideas, check out the seasonal ingredient map at Epicurious.com.
Next, impress your pals (and impress upon them the importance of healthy living) with some amazingly green décor. Ecofabulous recommends making a wreath from the foliage in your yard, or buying an organic herb wreath from EcoExpress. Another beautiful, sustainable touch includes using vases made from 100-percent recycled, hand-blown glass, like the Chelsea red ones at Bambeco. Make sure to fill them with a floral arrangement from somewhere like Organic Bouquet—or, better yet, from your own organic flower or plant garden.
And while those light displays on your house and lawn can be spectacular, they can also run up the electric bill. Use LED light bulbs instead of traditional ones: They last longer, and use 90 percent less energy. As with most things, when it comes to thinking green, minor changes can make a major difference.
As for gift giving, there are endless ways to show you care about your kin and the environment this holiday season. Teach your kids why and how to respect the Earth with the book, "What Does It Mean to Be Green?" by Rana DiOrio. Written for kids ages four to seven and printed on recycled paper using soy ink, the tome explains how even the littlest people on the planet can help protect it.
For the ladies, few things compare to a day at the spa. To make the experience truly carefree, locate a spa affiliated with the Green Spa Network, a non-profit trade association that promotes sustainable operating practices within the spa industry.
Check out the SKIP collection of jewelry by Carelle. All jewelry purchased helps make the dream of home real for thousands of sick and developmentally disabled children.
And because the gift of making his wife/mom/sister/girlfriend happy isn't always enough (even though it should be), make the man in your life a little greener this year with a biodegradable watch by Sprout. Made out of corn resin, organic cotton, bamboo, and with a mercury-free battery, he'll always know it's time to think about the environment.
Tis the season to be jolly—and, of course, green!
Click here for more gift guides from FoxNews.com
Deirdre Imus is the Founder and President of The Deirdre Imus Environmental Health Center™ at Hackensack University Medical Center and Co-Founder/Director of the Imus Cattle Ranch for Kids with Cancer. She is a New York Times best-selling author and a frequent contributor to FoxNewsHealth.com, Fox Business Channel and Fox News Channel. Check out her website at dienviro.com.