Giving Flu Vaccine to U.S. Kids Cuts ER Visits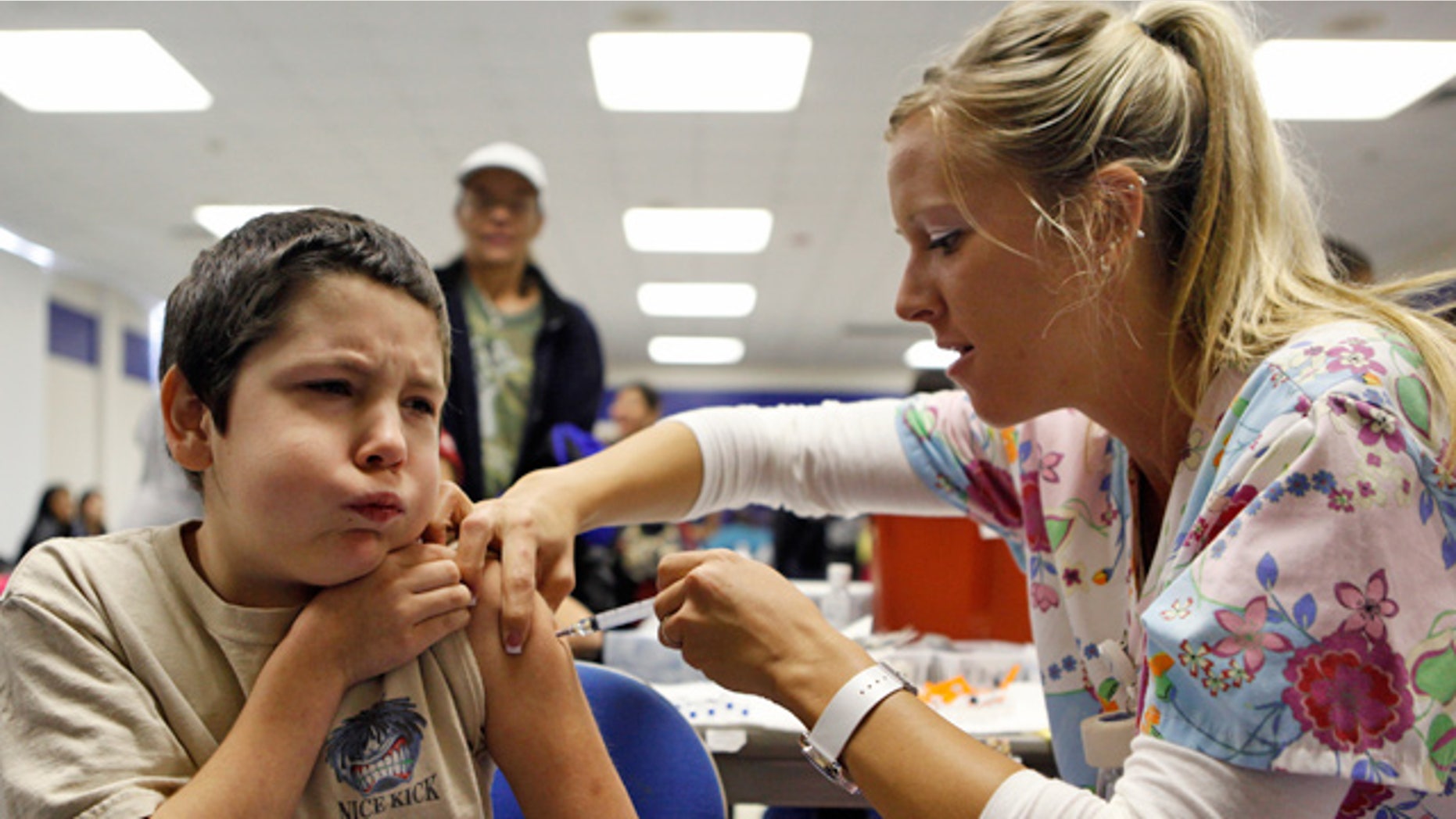 Recommending that all preschoolers get a flu shot cut visits to the emergency department for flu-like illness by more than a third, U.S. and Canadian researchers said on Monday in a study that showed the direct impact of vaccination policy changes on flu transmission.
The researchers used real-time data from hospital emergency departments in Boston and Montreal to study the impact of a 2006 change in the United States to recommend flu vaccinations among children aged 2 to 4.
Children this age are a major source of flu transmission.
In Canada, health authorities did not change flu vaccine recommendations to include these children until 2010.
"The differences in the U.S. and Canadian policies created conditions for a natural experiment for evaluating the effects of U.S. policy change in the target age group," said John Brownstein of Children's Hospital Boston, who worked on the study published in the CMAJ (Canadian Medical Association Journal).
Brown said using hospital-based data allowed the team to assess the effects of policy changes much more quickly than traditional studies, which focused on counting the number of vaccine doses administered.
For the study, the researchers compared data on 114,657 emergency department visits for flu-like illness at Children's Hospital Boston and Montreal Children's Hospital from 2000 to 2009, the period just prior to the H1N1 flu pandemic.
They found emergency department visits for flu-like symptoms fell by 34 percent at Children's Hospital Boston compared with Montreal Children's after the 2006 U.S. policy change.
Older children also benefited, with rates of flu-like illness dropping between 11 and 18 percent in Boston compared with Montreal.
The team said vaccinating preschoolers may have cut the spread of the virus to their older siblings, or the change could have motivated families to vaccinate older children as well.
The findings offer a new approach to studying the impact of changes in flu policy, the team said.
Some 115 U.S. children and teens died from flu last year, and many of those deaths occurred among healthy children who had not gotten a flu shot, U.S. health officials last week.
The Centers for Disease Control and Prevention now recommends that everyone older than six months of age get a flu shot.