Getting a colonoscopy? There's an app for that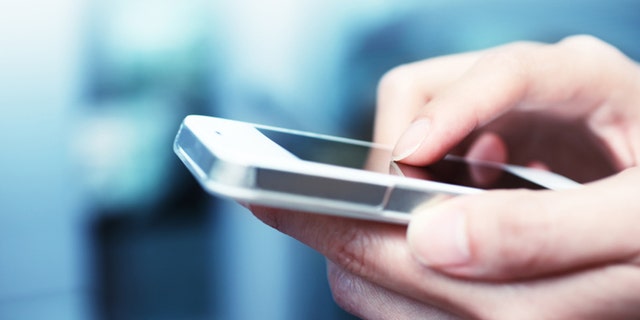 NEWYou can now listen to Fox News articles!
A group of physicians in Phoenix decided that people undergoing a colonoscopy could really use the help of an app.
Not only is preparing for a colonoscopy unpleasant, it's also a confusing, multi-day process. Patients must take many steps to prepare in the days leading up to the test, which screens for colorectal cancer and identifies polyps, or precancerous growths, in the colon and rectum.
Keeping track of when to stop eating nuts and seeds, when to stop eating completely and what, when and how often to drink isn't easy. In fact, when colonoscopy prep is graded on a scale of zero to nine, with nine being perfect, the average score is a six. Not having an optimal prep is associated with a longer and more difficult exam, the use of more anesthesia and a greater likelihood that the doctor will miss polyps in the colon.
"Study after study has shown that people who have good preps are more likely to have small polyps found," said Dr. Paul Berggeren, a gastroenterologist in Phoenix, AZ. Though studies have not concluded that a good prep decreases your risk of having colon cancer, experts believe it may.
Because of the less than ideal prep they were seeing, Dr. Berggeren and colleagues created a smart phone app that helps patients keep track of all the steps required during preparation.
"The whole point of making an app was to make this process easy," he said.
Here's how it works: Patients enter the date and time of their procedure as well as the bowel preparation medication they plan to take. The app currently contains the five most widely used preparations and will be updated to include others.
Patients then receive timed alerts to remind them about each step during their preparation. The app also provides information, advice and illustrations to help patients along the way.
To test the app, patients were given instructions about how to download the application. At the time of the colonoscopy, a nurse asked them if they used the app and if so, how satisfied they were with it. The doctor performing the colonoscopy did not know who used the app and who didn't.
The study found that the use of the smartphone app significantly improved patients' preparation for a colonoscopy. On a nine-point scale, the average score of those who used the app was an 8.1, compared to a 6.5 in those who didn't use the app.
Patients who used the app gave it high scores when asked about their satisfaction with the app, its usefulness and whether they'd recommend it to a friend.
"For patients, having an interactive, simplified and personalized app on their phone is like having a doctor at their side throughout the process." Dr. Nilay Kavathia, a gastroenterologist and one of the app's developers, said.
The app is available to anyone for free download here - and it does contain information about it's developer, the Arizona Digestive Group. Dr. Berggeren is hoping that other physician groups will adapt the app or recommend it for their own patients.
This research was presented this week at the Digestive Disease Week conference in Orlando.