Germany Shuts School Over E. Coli Scare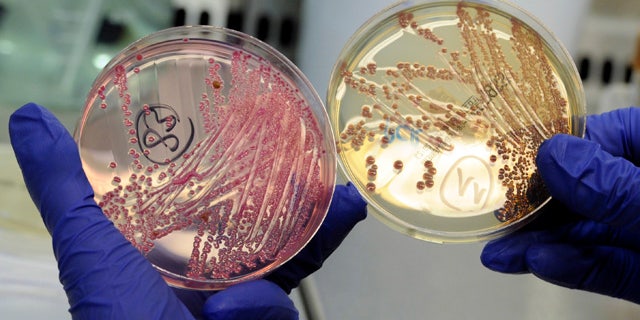 NEWYou can now listen to Fox News articles!
German officials closed a primary school in the west of the country on Tuesday after a number of students fell ill with the rare strain of E.coli responsible for an outbreak that has killed 48 people.
The school in the town of Altenbeken will be shut for a week, about the length of the E.coli incubation period, to prevent a possible spread of the bacteria, local officials said.
So far more than 4,000 people in Europe and North America have been sickened by the bacteria, with all the cases so far traced to travel in, or produce from, northern Germany. The rate of infection has slowed considerably since its climax in May.
Health authorities have pinned the outbreak to contaminated vegetable sprouts and shoots, of the type eaten in salads, from an organic farm near Hamburg.
Health officials responsible for Altenbeken believed poor hygiene by both students and school canteen workers caused the spread of the bacteria, rather than contaminated bean sprouts.
"It could be quite possible that the children were infected from contaminated food," county health chief Georg Alles said, adding the germ could also have been spread by people who failed to wash their hands after using the toilet.
Three male students have been infected with the germ, which sticks to intestinal walls and pumps out toxins, sometimes causing severe bloody diarrhea and kidney problems.
An additional four workers who prepare food for the students at the school appear to have been infected and are undergoing further testing, the county said.
Dutch and British health officials on Monday advised people to avoid raw salad shoots and seeds after nine people in France were infected with E.coli bacteria. At least two were positively identified as having the same rare strain.