Georgia man turns to boxing to help ease Parkinson's disease symptoms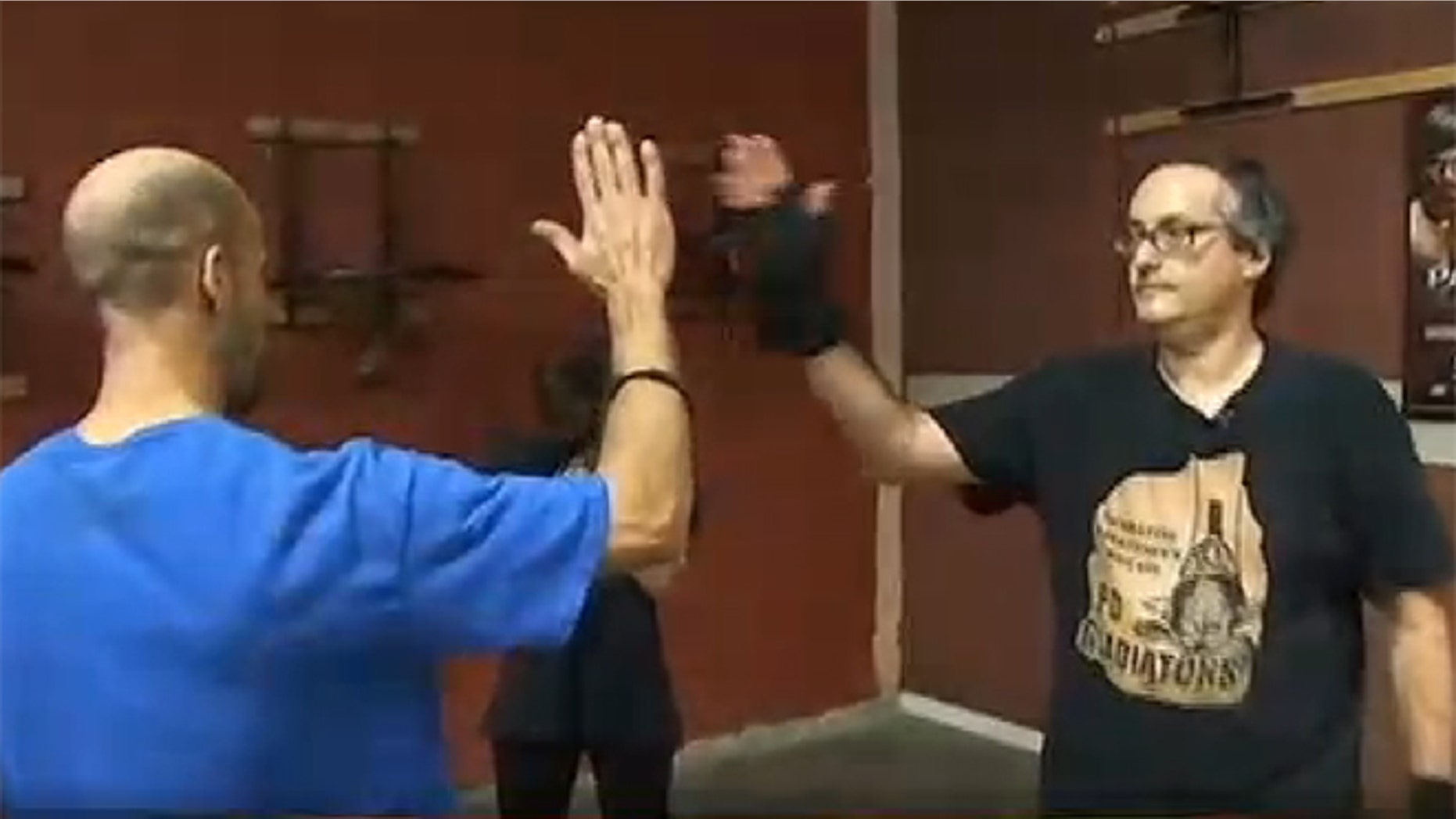 A 55-year-old tax lawyer turned novelist thought his future was out of his hands after he was diagnosed with Parkinson's disease five years ago. It wasn't until he and his wife tried boxing that he once again found himself in control and ready to combat the disease, for which there is no cure.
"I feel empowered. I just feel stronger," Larry Kahn told MyFoxAtlanta.com. With his wife of 29 years Kahn has started a nonprofit called Parkinson's Disease Gladiators. The group meets three times a week for non-contact boxing classes and workouts.
"He's a fighter. I love it," Ellie Kahn told the news station.  "On a good day, he's giving it all he's got and he's doing combat."
Parkinson's disease is a progressive neurological disorder that attacks nerve cells in the brain. A patient may suffer symptoms like tremors, slowed movement, rigidity and balance problems. While there are treatment options, there currently is no cure.
The National Parkinson Foundation recommends vigorous exercise to help slow down the disease and lesson symptoms, according to MyFoxAtlanta.com.
"I felt in much better shape. I track my physical symptoms in a diary in a spread sheet and I could see the symptoms improving," Larry told MyFoxAtlanta.com.
Now the couple takes classes together and works out with PD Gladiators at Delgado's Boxing Gym in Sandy Springs.
"On a really good day, it's a joy," Ellie told the news station.