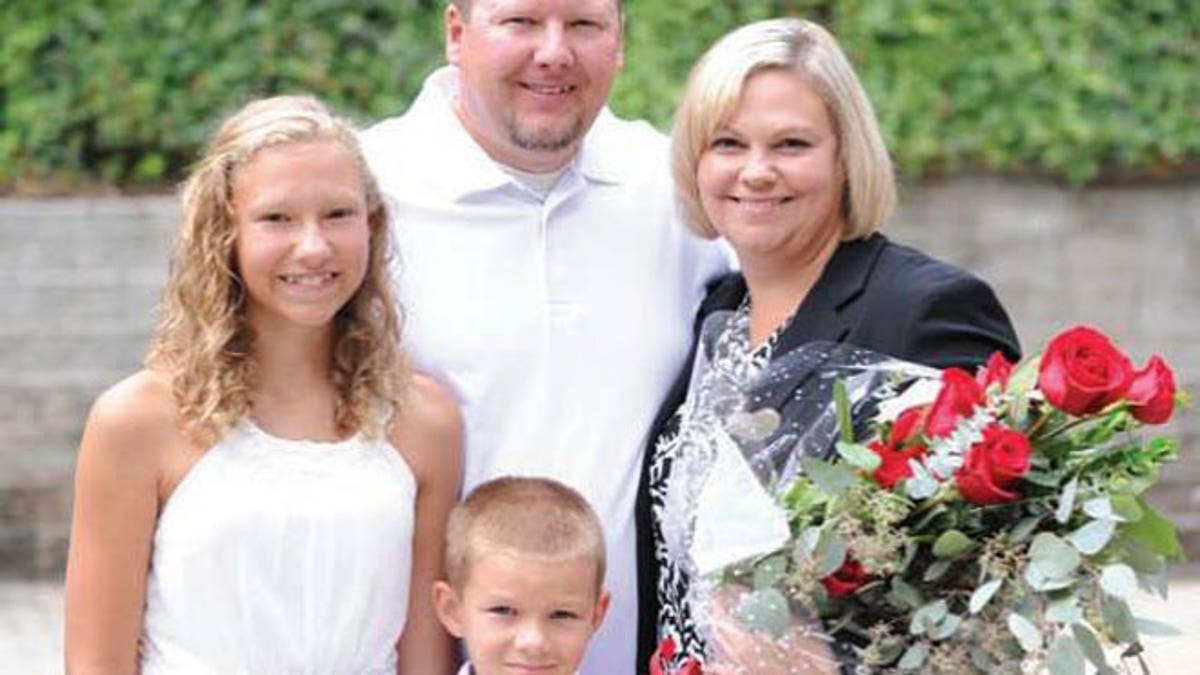 This holiday season, the Lambert family of the East Cobb Ga. area, is making the most of the little things.
"Tonight we're going to a tree lighting," Jodi Lambert told My Fox Atlanta. "We take the opportunity to seize the moment, no matter what we're doing."
The Lamberts celebrated Christmas just like this two years ago— and one month later, their lives turned upside down.
During a precautionary mammogram, doctors observed abnormalities in Jodi's breasts. Going in for the examination was just like any other day, Jodi said, but she went in because she had a family history of breast cancer.
"A couple of days later, I received a phone call that I needed to come back, which was not unusual," Jodi said.
Another mammogram, more tests, and a meeting with a breast surgeon later, the family received her diagnosis: breast cancer.
"I'll never forget that day," said Todd Lambert, Jodi's husband. "She came out crying. It was tough for both of us."
At the time, Jodi was working full time at an urgent care center in East Cobb, a suburb of Atlanta. She was up for a job as practice manager. She had also just started her second semester of graduate school and was working toward earning her master's degree in business administration (MBA). The cancer diagnosis put more than a small snag in her plans.
"It consumes you," Jodi recalled. "It consumes your life, your thoughts, your dreams. You wake up in the morning thinking, 'This isn't me. This isn't my life.'"
Doctors worried Jodi's cancer may be in both of her breasts, so she underwent a double mastectomy to be safe.
Despite the struggle and pain, Jodi endured three more surgeries to reconstruct her breasts. "She's tough," Todd said.
Jodi said support from her coworkers, classmates, family— and maintaining a semblance of normalcy— helped her beat the disease.
"I was in surgery on a Thursday and the following Thursday I was back in class," she told My Fox Atlanta. "I drove myself there, and I sat in that class— but I needed that. I needed that normal teacher up there in front of the class teaching us what we needed to know. That's what I needed in my life."
Today, the Lamberts are standing on the other side of cancer. They say the experience has made their family closer, stronger and more grateful for each other.
"Every day is good now," Jodi said. "And when you're going through something like that, you know you've got to get up. You've got to put your feet on the ground. One foot in front of the other, and you move on. You have to keep going."
On Dec. 17, Jodi will graduate from Georgia State University with a joint MBA and master's degree in health administration, according to My Fox Atlanta. She also got the job promotion that she'd been hoping for at the urgent care center.