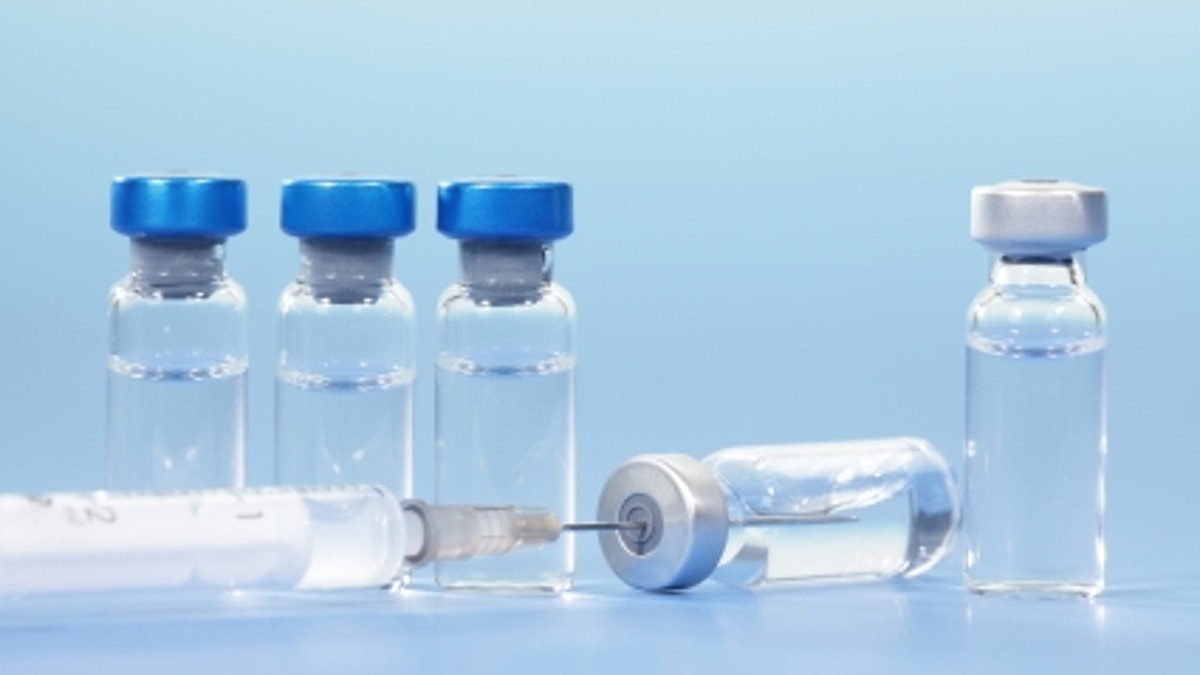 The latest report on influenza vaccination coverage revealed that overall coverage is up, but remains low for 18 to 64 year olds. Additionally, gaps in coverage of health care workers may be worrisome, according to experts.
In a news conference Thursday, the National Foundation for Infectious Diseases (NFID) and Centers for Disease Control and Prevention (CDC) shared the statistics from the 2013-14 season.
In the United States, 46.2 percent of the population age 6 months and older were vaccinated. Coverage was highest among children younger than 5 years old (70.4 percent) and adults over age 65 (65 percent). The CDC saw an increase in coverage among school-age children ages 5 to 17, up 3 percentage points to 55.3 percent.
However, coverage among healthy adults ages 18 to 64 has yet to top 40 percent, reaching only 33.9 percent. Last year, nearly 60 percent of flu-associated hospitalizations reported to the CDC were adults in this group.
"It is encouraging that over the past few years more people are getting their flu vaccine, but we need to encourage more young and middle-aged adults to get vaccinated because they can also suffer serious consequences from the flu," CDC director Dr. Tom Frieden said in a press release. "Vaccination is the single most important step everyone 6 months of age and older can take to protect themselves and their families against influenza."
The CDC also reported that while physicians and nurses have high vaccination coverage, 92.2 percent and 90.5 percent respectively, the rate among professionals working in long-term care facilities is 63 percent. While hospital workers have stricter vaccine requirements than other facilities, that doesn't explain the low rate.
"It's good medical policy to vaccinate your workers," Frieden said, "not only for their protection, but also for the protection of the often medically fragile patients they serve."
Experts also reminded pregnant women of the importance of flu vaccinations. Because of changes to a woman's immune system, heart and lungs during pregnancy, she and her developing baby are at higher risk for complications. Having the flu while pregnant doubles the risk of fetal death, increases the risk of premature labor and increases the mother's risk of hospitalization.
Pregnant women can receive the flu vaccination during any trimester and can also be vaccinated post-partum, including while breastfeeding. Vaccinations during pregnancy protects newborn babies for up to six months— a time when they're most vulnerable to influenza, but too young to be vaccinated.
Research has identified three or four influenza strains most likely to spread during the 2014-2015 season and available vaccines protect against the same strains. According to researchers, there is ample vaccine supply— with options including the traditional flu shot, a nasal spray vaccine, and an intradermal vaccine with a smaller needle— and the public should get their vaccine as soon as possible.
"Influenza vaccines are safe, plentiful and we have more vaccine options than ever before—at least one is right for everyone," said Dr. William Schaffner, past President of NFID and preventative medicine and infectious disease expert at Vanderbilt University School of Medicine. "People should not wait to get vaccinated if their first choice is not available."
Additionally, the CDC published new recommendations for a second type of pneumococcal vaccine for adults age 65 and older. Pneumococcal disease can occur any time of year, but can become a deadly complication of influenza and cause a severe type of pneumonia, as well as meningitis, blood poisoning and other infections. Adults in this group should receive one dose of the pneumococcal conjugate vaccine, followed by one dose of pneumococcal polysaccharide vaccine, ideally six to 12 months later.